by Paul Craig Roberts, Paul Craig Roberts: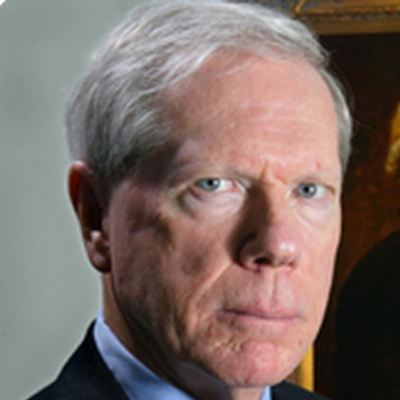 I remember when America was a free country. You could get on an airliner without an ID. Driving licenses didn't even have photos. If a friend was coming through your city on a flight and had a few hours layover, you could meet them inside the airport for lunch or dinner. You could meet friends, children, and relatives at the gate or see them off at the gate. Parents could actually put children on the plane and grandparents could take them off.
Your flight ticket was good at any airline. If something happened to your flight or you missed it, you could use the ticket on another airline going to the same place. On international flights you were permitted two free stopovers prior to your destination. If you were going to Athens, Greece, for example, you could first visit Paris and then Rome. It worked both ways, over and back. So one air ticket, six cities.
I can remember when you could enter a Manhattan office building without having to show an ID, be looked up on a list, and cleared in, and when you could check in a hotel without an ID and paid your bill when you checked out, with cash if you preferred. The only evidence of your name was the one you gave when you checked in.
Cars didn't beep at you and neither did appliances nor construction machinery. The world was a quieter, less noise-disturbed place.
Common sense was more prevalent. Today it is hard to find any common sense. The British parliament is debating a law that would criminalize upskirt photographs. The "invasion of privacy" would have a price tag of two years imprisonment. Yet government can invade our privacy at will with street cameras, traffic cameras, read our emails, listen to our telephone calls, monitor our credit card purchases. Serious kinds of privacy invasion run amuck, but parents cannot find out if an underaged daughter is pregnant or has VD.
As kids we ran free. Heaven help a parent that permitted that today.
Oh, but times are more dangerous today we are told. What made today more dangerous? Failures in public policy. The government has made life more dangerous and less free.
Give the punishment of upskirt photos a moment's thought. Laws end up being applied to the limit of their logic. Initially, enforcement might require a complaint from the person whose privacy is violated. But it wouldn't be long before the act itself was the crime, complaint or not.
The photographer of the famous 1954 upskirt photo of Marilyn Monroe would be in danger and perhaps Marilyn herself as an accomplice. And what about all the people who looked at the photo. Aren't they also privacy invaders? https://www.biography.com/news/marilyn-monroe-seven-year-itch-dress-photos
There is now a giant statue depicting the upskirt photo. https://www.cbsnews.com/pictures/up-skirt-marilyn-monroe-statue-art-or-trash/ What would be its legal implications?
Women show much more of themselves intentionally in string bikinis and thongs or in short shorts and halters than is revealed by upskirt photos. Under the English law, would a photo of the Dallas Cowboys cheerleaders in action be considered a criminal offense?
Would TV shows such as this one be considered a violation? https://www.youtube.com/watch?v=V2-_PCgXJnw&list=RDV2-_PCgXJnw&index=1
Let's move on to more serious examples of the crackpot laws of our time. In yet another assertion of the universal applicability of US laws, a collection of congressional nitwits has proposed a law that would punish those who make, distribute or use banned substances at international sports events with a $250,000 fine and 10 years imprisonment. The US law would apply to athletes of other countries at events held in other countries.
Washington in its hubris has long asserted its right to legislate for other countries, and the idiot governments of the world have subjected themselves to Washington's legal authority. Not long ago a French bank was fined billions of dollars by Washington for financing companies doing business with Iran. A French shipbuilder was forced by Washington to cancel at its expense a contract with Russia, proving that France is not a sovereign country. Washington decrees sanctions on Russia, and any country that does not comply with Washington's edict is punished. As far as Washington is concerned, Washington rules the world and the sovereignty of other nations does not exist. https://www.nytimes.com/aponline/2018/06/12/sports/olympics/ap-oly-doping-congress.html
I can tell you exactly how this law will be used. Washington will use one of its paid foreign NGO operatives in Russia, a traitor stupidly tolerated by the Russian government, or elsewhere to allege doping among Russian athletes, just as Washington is suspected of having paid Grigory Rodchenkov, the Russian lab director, with asylum, allowing him to escape justice in Russia, for inventing the story of Russian state organized mass use of banned substances. https://www.rt.com/news/425357-rodchenkov-cas-lawsuit-doping/
The orchestrated scandal was used to prevent Russian participation in the Olympics. It was part of Washington's campaign to demonize Russia and blacken its reputation in order to prevent normalization of relations that would threaten the trillion dollar US military/security budget that comes out of US taxpayers' pockets and which threatens also the power that goes with the money. We can't afford Social Security and Medicare, but we can afford the needless military/security complex's annual budget of one trillion dollars.
If the bill becomes law, it would be extremely dangerous for Russian athletes to participate in sports events in the US or in countries that have treaties with Washington, as accusation alone would result in their arrest and seizure. Under the proposed law, the accused athletes have to prove their innocence, which Washington would make impossible. The Russian government would either have to invoke some law with which to arrest Americans to trade for the athletes, go to war, or accept the humiliation of being unable to rescue Russia's finest athletes from US prisons. Don't expect the congressional nitwits behind this bill to consider any of its dire consequences. They lack the intelligence. They are totally absorbed in American exceptionalism. As far as the congressional nitwits are concerned, America is the salt of the earth, after Israel, of course.
Read More @ PaulCraigRoberts.org