by Joe Hoft, The Gateway Pundit: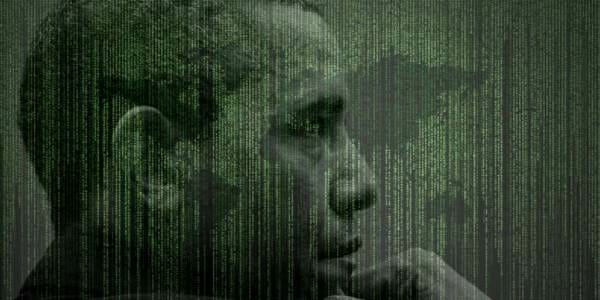 We reported in January that "DOJ Inspector General Michael Horowitz Has the Potential to Be the Greatest Inspector in US History – He Also Could Be Deep State Hack".
We received the answer this Thursday and our verdict – Although the IG's report includes some obvious and already released information about the criminal actions of Hillary Clinton and Obama's DOJ and FBI, it overall fails in many respects to share an accurate story. Therefore, based on the report, our assessment is that the DOJ's IG is just another Deep State Hack!
We reported in January –
Many in the media are getting excited about the upcoming release of the IG's report into his investigation of abuses at the DOJ. But if it turns out that Horowitz is part of the deep state, the report may be disappointing.
Is IG Horowitz a Good Guy?
There's reason to believe that Horowitz is a good guy. Last week Horowitz announced that he located the text messages after the FBI said they were lost –
In a letter to congressional leaders, Inspector General Michael Horowitz said his office "succeeded in using forensic tools" to recover messages between senior FBI agent Peter Strzok and FBI lawyer Lisa Page during a key five-month period ending the day special counsel Robert Mueller III was appointed to investigate possible coordination between the Kremlin and Trump's campaign. The missing messages have sparked a political firestorm in recent days, as GOP leaders and the president have questioned how the FBI failed to retain them.
Mueller hired both Strzok and Page on his team of Trump-Russia investigators.  They were part of the biased group of far left Obama and Clinton supporters hired by Mueller.  Strzok was removed from the team after his text messages were selected in an investigation carried out by the IG.  When identified, the IG notified Mueller who then removed Strzok from his team.  The claim was that Strzok was biased against President Trump and removed didn't hold water because Mueller's whole team was that way.  We now know that the text messages between lovers Strzok and Page are filled with evidence of more sinister actions involving protecting Hillary Clinton from the crimes she committed and framing President Trump for the crimes he didn't commit.
IG Horowitz has taken actions to date related to Strzok text messages that appear to show that he is a good guy. But what is missing?
Is IG Horowitz a Bad Guy?
Horowitz was nominated by President Obama in July 2011 to be Inspector General of the DOJ.  Before this he was at Harvard where he was groomed by the likes of individuals like former corrupt US Representative Barney Frank.  Prior to working in private practice, Mr. Horowitz worked in DOJ from 1991 to 2002. In the early 1990s, he worked for former fired FBI Director Comey while the two of them were in the Southern District of New York.
The fact that Horowitz was IG at the DOJ since 2012 under the Obama Administration is concerning. There is no evidence that he ordered an inspection into AG Lynch when it was reported that she met with President Clinton on a tarmac in 2016 and then a week later when Hillary Clinton was given a pass by crooked FBI Director Comey.  We don't know that the IG looked into any number of Obama era crimes and corrupt actions.  We don't know that he looked into the reasons for why the DOJ is delaying emails and documents to Congress or Judicial Watch concerning scandals during the Obama years.  The biggest and highest risk areas of the Obama era were never touched or never had any issues identified and reported to the public.
When crooked Rod Rosenstein was in front of Congress he kept referring to the IG's pending report into the DOJ and Rosenstein acted as if he knew that IG Horowitz was going to give him and the DOJ a pass.
IG Horowitz stated that he has located all the text messages that the FBI reported as missing but we really don't know yet whether that is true. We also don't know what is in his report into DOJ abuse. Yesterday Horowitz cancelled his meeting in front of Congress today after Congress sent the four page FISA report to the President for release.  Did the IG cancel because he has to determine what is in the FISA memo so that his investigation's report is not too far out of line?
Read More @ TheGatewayPundit.com