by Geoffrey Grinder, Now The End Begins: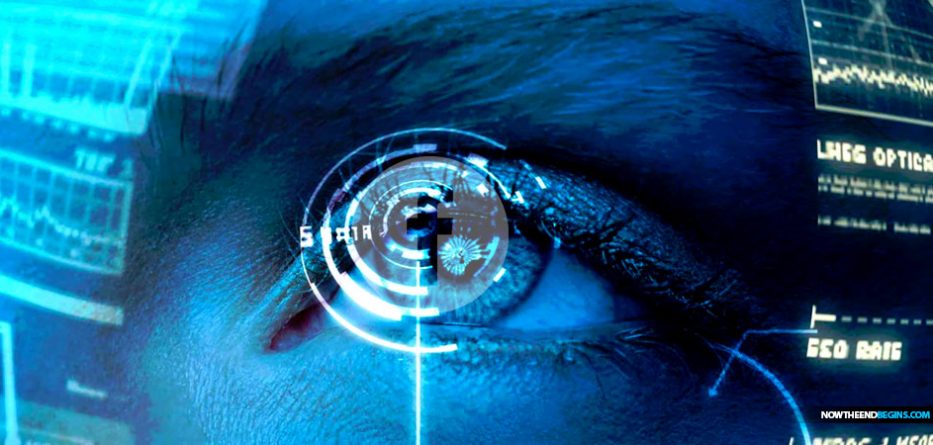 FACEBOOK DENIED BUILDING EYE-TRACKING SOFTWARE IN ITS RESPONSE TO QUESTIONS FROM CONGRESS RELEASED MONDAY BUT SAID IF IT EVER DID BUILD OUT THE TECHNOLOGY, IT WOULD TAKE PRIVACY INTO ACCOUNT.
EDITOR'S NOTE: Mark Zuckerberg wants you to forget that genesis of Facebook began when he developed code for a website to steal photos of college girls, post them, and then have him and his friends 'rate them' according to how 'hot' they thought they were. This early version of Facebook was called 'facemash'. In other words, Mark Zuckerberg is a creeper. His creeping continues in 2018 as he denies before Congress that he wanted to roll out eye-tracking even though he has already filed two patents for eye-tracking software. What is the main product of Facebook? It's you and all the data associated with you. Facebook may not charge you to use their site, but it certainly comes at a cost.
The social media company holds at least two patents for detecting eye movements and emotions, which it said "is one way that we could potentially reduce consumer friction and add security for people when they log into Oculus or access Oculus content." Oculus is a virtual reality platform that Facebook bought in 2014.
The company provided a written response to unanswered questions from Congress on its data use, privacy policy and its ad-based business model. Facebook CEO Mark Zuckerberg was asked about its technologies and potential uses by lawmakers during an appearance before Congress in April.
https://www.youtube.com/watch?v=1HceVEmFA6c
"Right now we're not building technology to identify people with eye-tracking cameras," Facebook said in its written response. "If we implement this technology in the future, we will absolutely do so with people's privacy in mind, just as we do with movement information (which we anonymize in our systems)."
Facebook is still dealing with the fallout from reports of widespread data mishandling and abuse of sensitive user information, spurred by revelations that research firm Cambridge Analytica improperly accessed user information on as many as 87 million people.
The company has overhauled its privacy policies and vowed to be more transparent with users, investors and regulators going forward. source
Read More @ NowTheEndBegins.com