by Dave Hodges, The Common Sense Show: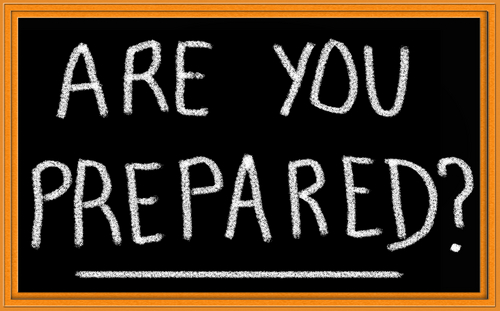 Last week oil reached a new record of $102, closing in on its inflation-adjusted peak, as a slumping dollar on lackluster US economic data triggered a surge across commodities markets.
Opec's president said members have subsequently agreed not to raise oil production in part because of fears of a demand slowdown. This is inviting huge spikes in oil prices and this article will present, high oil prices will lead to the further implementation of Agenda 21 policies which discourage personal automobile use as well as fostering the neded to live in stack and pack cities.
Are oil prices really going to spike enough to shape human behavior? Here is what the experts are saying.

From Oil Price.com
…One prominent member of the hedge fund crowd this week said crude could rise to US$300 a barrel if current prices fail to rise further—and soon—to stimulate investments in new production.
Pierre Andurand, head of Andurand Capital Management LLP, wrote in a series of tweets that were later deleted that "If oil prices do not rise fast enough, $300 oil in a few years is not impossible," as quoted by Bloomberg.
Andurand seems to be one of a small group that also includes Saudi Energy Minister Khalid al-Falih, which believes prices can rise further, even to US$100 without affecting demand. Producers, Andurand said in the tweets, are afraid of peak oil demand resulting from the growing adoption of electric vehicles, and this is stopping them from investing in more new production. "So paradoxically these peak demand fears might bring the largest supply shock ever," Andurand said.
Oil prices could top $300 per barrel within the next five years, according to industry expert, Matthew Simmons.
From Arabian Business:
Matthew Simmons, chairman and founder of specialised energy investment banking firm, Simmons & Company International, said the current highs of $100 per barrel are "cheap".
"I think the supply is showing some very troubling signs that we might well have already peaked and started [to slow] down. If we haven't, we are very close to it," he told Arabian Business. "Demand on the other hand shows absolutely no sign of slowing down because we are now at $100 a barrel, which I still think is a preposterously cheap price…
Yet, another source expresses the belief that oil will reach $300 per barrel and this expert believes there is nothing that can save us and please note the content of the last paragraph. This expert believes that the impact on our lives will catastrophic.
From Business Insider:
Charles Maxwell, a former energy exec who is now an analyst at Weeden & Co., says "peak oil" will drive oil prices to $300 a barrel over the next decade.
Alternative energy won't save us, he says: It's just too small a percentage of the overall energy market to matter. And neither will natural gas, coal, and other fossil fuels, which come with their own problems.
What will save us–because we'll be forced to do it–is conservation: We'll find ways to do more with less. We'll also have to start eating root vegetables in the winter, because it will be too expensive to fly in plane-loads of vegetables from Chile.
The consensus is clear, the world is looking at escalating oil prices and this time, the increase could be permanent and potentially catastrophic.
The Doomsday Scenario
The impact of declining oil availability depends on whether the alternatives to oil materialise. For example, it was hoped nuclear fusion would provide low cost energy, but, technological developments have been disappointing. If we don't find realistic alternatives to oil, the consequences for the global economy could be serious. Rising prices and costs, declining growth and living standards as people struggle to meet their energy needs. The world has become so dependent on oil, the question is could we survive without?
The Relationship Between Oil Prices and Inflation
The direct relationship between oil and inflation was evident in the 1970s, when the cost of oil rose from a nominal price of $3 before the 1973 oil crisis to around $40 during the 1979 oil crisis. This helped cause the Consumer Price Index (CPI), a key measure of inflation, to more than double to 86.30 by the end of 1980 from 41.20 in early 1972. To put this into greater perspective, while it had previously taken 24 years (1947-1971) for the CPI to double, it took about eight years during the 1970's and the major reasons was the contrived Arab Oil Embarg0.
Even back in 2017, GasBuddy.com made some interesting predictions which have proven to be incredibly accurate. Gas Buddy stated that gas prices could reach a three-year high in 2017. And they did. The company went on to say that in the long-term, gas prices are likely to climb back up to record levels.
The impact of spikes in oil prices is felt throughout the country and in each and every family. The most notable impact comes, as previously stated, on prices of goods, since we live in an economy where nearly everything is shipped. Food prices will skyrocket as will the cost of communing to work. It is interesting to note that the government's CPI does not factor in the price of food or gas. It is almost as if the CPI becomes a psyops against a crumbling economy.
Read More @ TheCommonSenseShow.com