by Ashifa Kassam, The Guardian: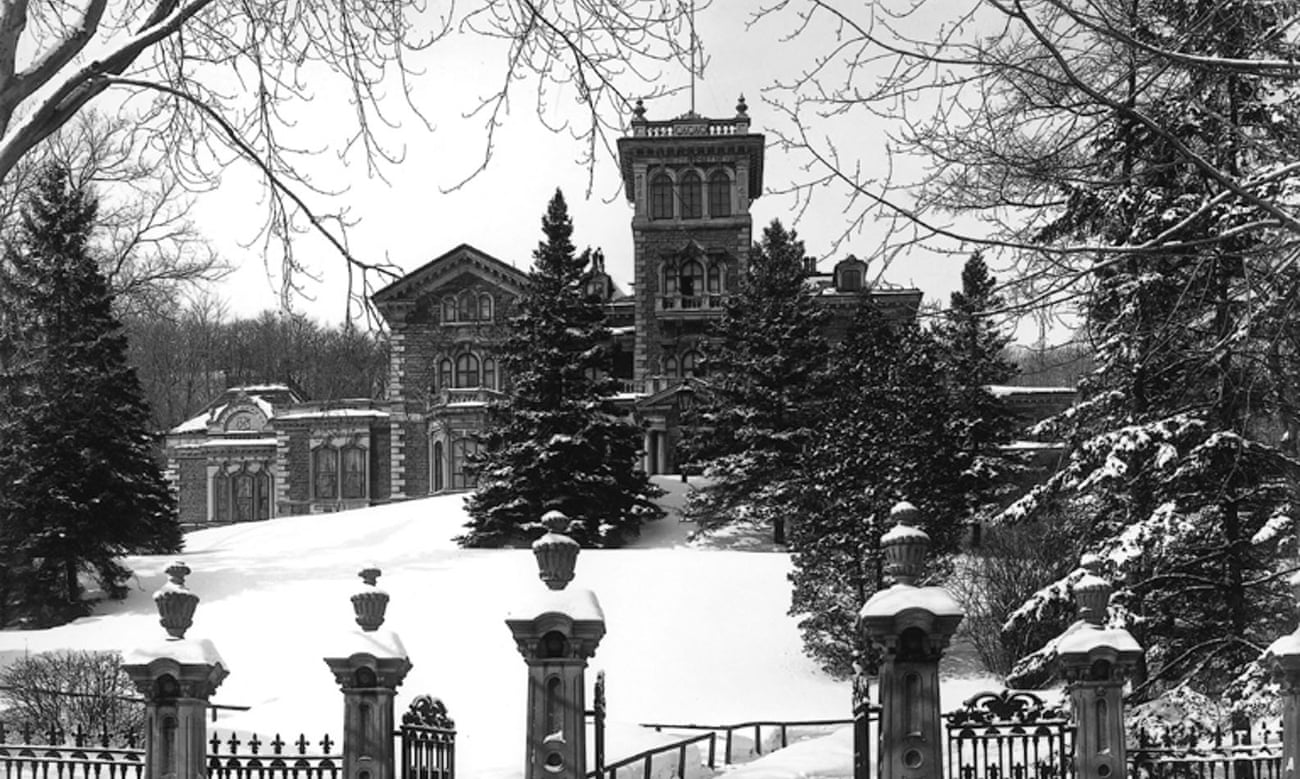 In the 1950s and 60s, a Montreal hospital subjected psychiatric patients to electroshocks, drug-induced sleep and huge doses of LSD. Families are still grappling with the effects
Sarah Anne Johnson had always known the broad strokes of her maternal grandmother's story. In 1956, Velma Orlikow checked herself into a renowned Canadian psychiatric hospital, the Allan Memorial Institute in Montreal, hoping for help with postpartum depression.
She was in and out of the clinic for three years, but instead of improving, her condition deteriorated – and her personality underwent jarring changes.
More than two decades passed before Johnson and her family had an explanation, and it was much stranger than any of them could imagine: in 1977 it emerged that the CIA had been funding experiments in mind-control brainwashing at the institute as part of a North America-wide project known as MK Ultra.
At the time, the US agency was scrambling to deepen its understanding of brainwashing, after a handful of Americans captured during the Korean war had publicly praised communism and denounced the US.
In 1957, this interest brought the agency north of the border, where a Scottish-born psychiatrist, Ewen Cameron, was trying to discover whether doctors could erase a person's mind and instill new patterns of behaviour.
Orlikow was one of several hundred patients who became unwitting subjects of these experiments in Montreal in the late 1950s and early 60s.
"It's almost impossible to believe," said her granddaughter, Sarah Anne Johnson. After her grandmother died, the Canadian artist began reading up on the institute, delving into Orlikow's journals and court documents. "Some of the things he did to his patients are so horrible and unbelievable that it sounds like the stuff of nightmares."
Patients were subjected to high-voltage electroshock therapy several times a day, forced into drug-induced sleeps that could last months and injected with megadoses of LSD.
After reducing them to a childlike state – at times stripping them of basic skills such as how to dress themselves or tie their shoes – Cameron would attempt to reprogram them by bombarding them with recorded messages for up to 16 hours at a time. First came negative messages about their inadequacies, followed by positive ones, in some cases repeated up to half a million times.
"He couldn't get his patients to listen to them enough so he put speakers in football helmets and locked them on their heads," said Johnson. "They were going crazy banging their heads into walls, so he then figured he could put them in a drug induced coma and play the tapes as long as he needed."
Along with intensive bouts of electroshock therapy, Johnson's grandmother was given injections of LSD on 14 occasions. "She said that made her feel like her bones were melting. She would say: 'I don't want these,'" said Johnson. "And the doctors and nurses would say to her: 'You're a bad wife, you're a bad mother. If you wanted to get better, you would do this for your family. Think about your daughter.'"
Orlikow died when Johnson was 13 years old. Her experience – and the profound imprint it left on her family – has influenced Johnson's artwork.
"I knew, even at a very young age, that my grandma was not like other grandmas," said Johnson, 41. "She had a hair trigger for nerves and anger. If someone bumped into her or if we were in a restaurant and someone spilled something on her, she would just explode. She wouldn't hurt anybody, she would just scream and yell and it would take hours to calm her down."
Johnson was close to her grandmother, often spending afternoons at her home while her parents worked. They would sit on the couch and watch TV together, surrounded by piles of books and newspapers.
Years later, Johnson found out that the experiments had wreaked havoc on Orlikow's brain; it could take her three weeks to read a newspaper, months to write a letter, and years to read a book.
"But she kept trying, she kept trying to be her old self and do the things that she used to love," said Johnson. "Now I think that she was just sitting in a big pile of her own failures, every day on that couch."
Similar scenes played out across Canada as former patients of the institute attempted to return to their lives. "It tainted our whole family," said Alison Steel, whose mother was admitted to the institute in 1957.
Her mother was 33 years old at the time, reeling from the loss of her first child and showing signs of depression. "Back at that time, this Dr Cameron, he was this miracle psychiatrist," said Steel. "He was supposed to do wonders with people with depression or mental health issues."