by Lew Rockwell, Lew Rockwell: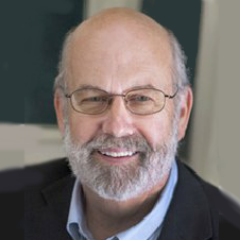 In this essay, I offer a detailed textual analysis of the speech which French President Emmanuel Macron delivered before the Joint Session of Congress, Washington, D.C. on 25 April 2018, in line with the kind of textual analysis which I performed on major political documents signed by heroic East European freedom fighters in 2007 and 2009, which were in fact authored by US intelligence operatives.
I maintain here that a substantial part of Macron's speech was either written by or coordinated closely with these same intelligence services for the purpose of exerting maximum influence on domestic US politics by reinforcement of centrist American predispositions from respected foreign actors. It is also essential to explain how M. Macron became president of France in 2017 with the connivance of these same intelligence services. I will attempt to do that in the second part of the essay.
I freely admit that my argumentation is circumstantial and relies heavily on hunches that today are sagely phrased as "most likely" scenarios. But whereas the "most likely" reasoning of Theresa May is used to justify unprecedented verbal attacks on Russia and military attacks on the sovereign state of Syria, my reasoning, if unpersuasive, has no other consequence than to lose a reader here or there.
On the other hand, if I indeed have touched gold, as I believe is the case, then the "special relationship" between the United States and France that Emmanuel Macron celebrated in his speech to Congress assumes a far more sinister nature than anyone in our mainstream and alternative media has so far identified.
* * * *
The fake political documents to which I make reference above were generated under orders by US intelligence and sold to the American public via mainstream media as the cri de coeur of freedom fighters. They were, in the first case (2007) intended to raise public consciousness against Russia following President Vladimir Putin's shocking denunciation of US global hegemony at the Munich Security Conference in February 2007. In the second case (2009), the objective was to mobilize opposition to President Obama's newly announced policy of "re-set" in relations with Russia. I described both frauds at length in my article entitled "The Strange Case of Yulia Tymoshenko's 2007 Article in Foreign Affairs"
President Emmanuel Macron's speech before the combined session of the House of Representatives and the Senate on 25 April was an event of great moment. Such invitations to foreign leaders are extended by Congress very rarely as a sign of great respect. The last time a head of state of the French Republic was so honored was 58 years ago when Charles De Gaulle was the speaker. Expectations of such speeches run high and Macron did not disappoint.
Macron's entry into the chamber was met by rapturous applause and a standing welcome that lasted more than ten minutes. His pauses during his 40 minute speech for applause were duly rewarded with all Congressmen rising to their feet except for one instance that I will discuss below. The speech was followed by more than 10 minutes of applause. This was a memorable event on the surface. Now let us look to content.
The Speech: who wrote what?
As I noted in my introduction, Macron's speech was very likely a composite of texts which he received from his own Elysée Palace speech writers, which he added to himself, even in the final moments before delivery, and the substantial part received from or agreed with American speechwriters who know best the vulnerabilities of their compatriots and how to play the heartstrings of the Congressional audience as well as the broader public watching on television. I make this determination on the basis of the thought processes, the choice of words and the knowledge base implicit in the given texts, where I see considerable variance from one part of the speech to another.
The French input
The introductory passages of the speech, and in particular the notion of a "special relationship" between France and the United States arising from their more than two centuries of shared history and beliefs were very likely conceived and formulated in France under close watch of Emmanuel Macron.
It is quite obvious that Macron has sought to use the many months when Germany could not form a new government to upstage Angela Merkel and take the initiative in setting out a new vision for a more integrated European Union where France's role is second to none.
Germany may be the largest economy on the Continent but for reasons of history may make no claims to a special relationship with the USA. That honor fell in the past to the United Kingdom, but Brexit has severely reduced the possible utility of London to Washington. This created another situation potentially in France's favor which Emmanuel Macron has sought to use for his and his country's benefit by establishing close personal bonds with the occupant of the White House from soon after he came to power in 2017.
Turning to the specifics of the text, I point in particular to the literary allusions made by Macron to underscore the long cultural interchange between France and the United States. Here we find his mention of François-René de Chateaubriand, Simone de Beauvoir, Richard Wright and James Baldwin. This demonstration of liberal arts education goes well beyond what our American political classes in their present state of rude decay would be able to draw upon. As Russian Foreign Ministry spokeswoman Maria Zakharova said to Oxford alumnus Boris Johnson, who had mis-interpreted Crime and Punishment to explain Russian state behavior today: if you cannot read all of Dostoevsky's novels, at least learn the titles. The same applies well to American partners in the Anglo-Saxon axis seated on Capitol Hill.
As for the personal input of Macron, surely his remark on Benjamin Franklin and Voltaire exchanging bear hugs upon their meeting in Paris in 1778 – "reminds you of something doesn't it?" was well-timed to make capital out of his embraces with Donald Trump the day before and point to a quick wit.
Macron's remarks on Syria in the speech are surely also his own, because he did not strictly keep to the American narrative when explaining French participation in the cruise missile attack on Syrian targets the night of 13-14 April. First he repeated that generally accepted narrative which Washington wrote and the rest of the "free world" has repeated: that the mission was to destroy chemical weapons facilities and degrade the regime's capability in this area. But then came a second argument, which has a ring of truth about it: namely that the objective was "to restore the credibility of the international community in Syria." Indeed, the credibility of the US-led coalition in Syria had taken a serious loss with the fall of Eastern Goutha to Assad forces in the week preceding the cruise missile attack. Macron held this up as a powerful example of the kind of liberal multilateralism the West must now adapt to modern challenges. No matter that this argument renders even more egregious the Allies' violation of the norms of international law while practicing naked aggression.