by Pam Martens and Russ Martens, Wall St On Parade: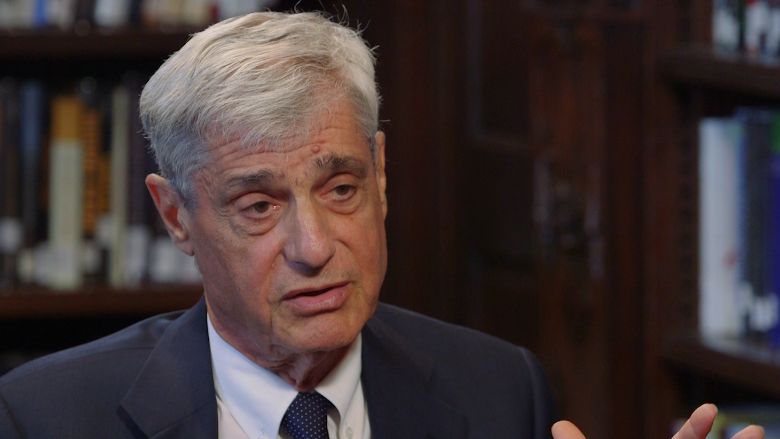 Former U.S. Treasury Secretary, Robert Rubin, has decided he wants to rewrite his resume, removing the ugly warts from his days at Citigroup. That mega bank started as a financial supermarket that Rubin helped to make possible behind the scenes in the Bill Clinton administration, followed by a giant crash and the largest bank bailout in U.S. history from 2007 to 2010. Rubin strolled out the door of Citigroup in early 2009 $120 million richer than when he originally rolled his shopping cart into the well-stocked aisles of hubris at Citigroup almost a decade earlier.
The New York Times has apparently decided to help Rubin exorcise Citigroup from his past. In an OpEd in the New York Times New York edition today, neither he nor the New York Times in its bio mentions so much as a syllable about Rubin's infamous tenure at Citigroup. The uninformed reader would assume that Rubin is a veteran of Goldman Sachs and a former U.S. Treasury Secretary and there's nothing more to see here.
But there's plenty that the public needs to remember about Rubin and Citigroup –and that history makes the thrust of Rubin's OpEd akin to a Saturday Night Live satire.
Rubin's curious point in the OpEd is that it wasn't "courses in economics or finance" from his days at Harvard that prepared him "for working at Goldman Sachs and in the government" (notice the almost decade-long stretch at Citigroup is completely missing) but instead "the key was Professor Demos's philosophy course and the conversations about existentialism in coffee shops around campus."
The shareholders of Citigroup who are still nursing stock losses of 85 percent from the bank's pre-crash days aren't going to be too comforted by reading about Rubin's musings about existentialism in coffee shops around Harvard when he should have been cramming for finance courses that might have led to his questioning the more than $1 trillion bucks that Citigroup held off its balance sheet in the leadup to its crash.
Rubin would like us to believe that one of the scariest moments in his career came at Goldman Sachs where he showed calm, steely resolve and "weathered the storm." Rubin writes:
"There was a point in the early 1980s when the Goldman Sachs arbitrage department, which I led, lost more money in one month than it had made in almost any one year, driven by severe declines in the equity markets. Given the vicissitudes of markets, there was no way to tell whether we'd reached the nadir and recovery was around the corner — or whether we were about to go over a cliff. Despite the immense pressure, and the emotional state of the markets, I drew on an existential perspective, and my colleagues and I made careful, probabilistic decisions to adjust our portfolio, and we weathered the storm."
Read More @ WallStOnParade.com