by Geoffrey Grinder, Now The End Begins: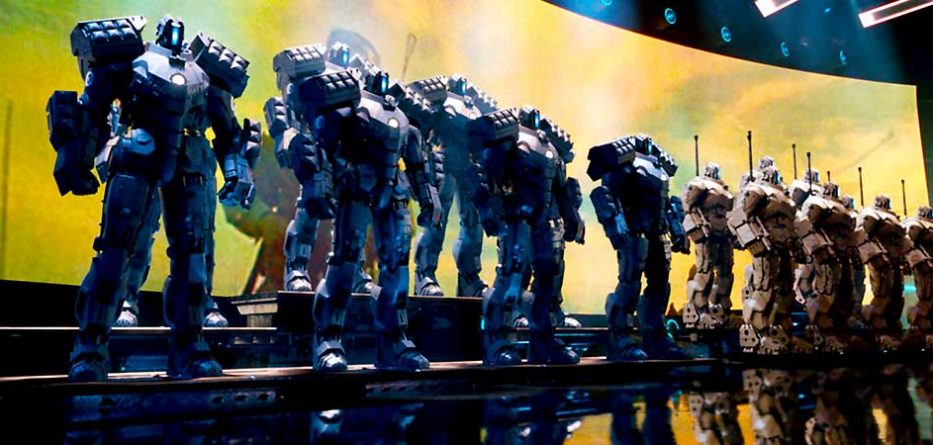 OVER THE NEXT FEW YEARS, THE PENTAGON IS POISED TO SPEND ALMOST $1 BILLION FOR A RANGE OF ROBOTS DESIGNED TO COMPLEMENT COMBAT TROOPS. BEYOND SCOUTING AND EXPLOSIVES DISPOSAL, THESE NEW MACHINES WILL SNIFF OUT HAZARDOUS CHEMICALS OR OTHER AGENTS, PERFORM COMPLEX RECONNAISSANCE AND EVEN CARRY A SOLDIER'S GEAR.
EDITOR'S NOTE: A robotized device can absolutely make life safer, more productive and more enjoyable. The problem comes when AI progress to such a point that the temptation to allow these robots to begin making decisions on their own becomes unavoidable. Facebook did an AI experiment last year that was quickly shut down when the chatbots suddenly created their own language that the humans running the experiment were not able to understand. That's how lightning-fast these things can get out of control. Now, replace 'chatbots' with autonomous robots armed with military weapons, and you see very quickly the danger in where this is all heading.
"Within five years, I have no doubt there will be robots in every Army formation," said Bryan McVeigh, the Army's project manager for force protection. He touted a record 800 robots fielded over the past 18 months. "We're going from talking about robots to actually building and fielding programs," he said. "This is an exciting time to be working on robots with the Army."
But that's just the beginning.
The Pentagon has split its robot platforms into light, medium and heavy categories. In April, the Army awarded a $429.1 million contract to two Massachusetts companies, Endeavor Robotics of Chelmsford and Waltham-based QinetiQ North America, for small bots weighing fewer than 25 pounds. This spring, Endeavor also landed two contracts worth $34 million from the Marine Corps for small and mid-sized robots.
ATLAS, THE NEXT GENERATION
Check out the latest generation robots from Boston Dynamics, an absolutely creepy show of just how far robot technology is progressing.
In October, the Army awarded Endeavor $158.5 million for a class of more than 1,200 medium robots, called the Man-Transportable Robotic System, Increment II, weighing less than 165 pounds. The MTRS robot, designed to detect explosives as well as chemical, biological, radioactive and nuclear threats, is scheduled to enter service by late summer 2019. The Army plans to determine its needs for a larger, heavier class of robot later this year.
"It's a recognition that ground robots can do a lot more, and there's a lot of capabilities that can and should be exploited," said Sean Bielat, Endeavor's chief executive officer. Specifically, he points to "the dull, the dirty and the dangerous" infantry tasks as those best suited to robotics.
Read More @ NowTheEndBegins.com