by Michael Snyder, End Of The American Dream: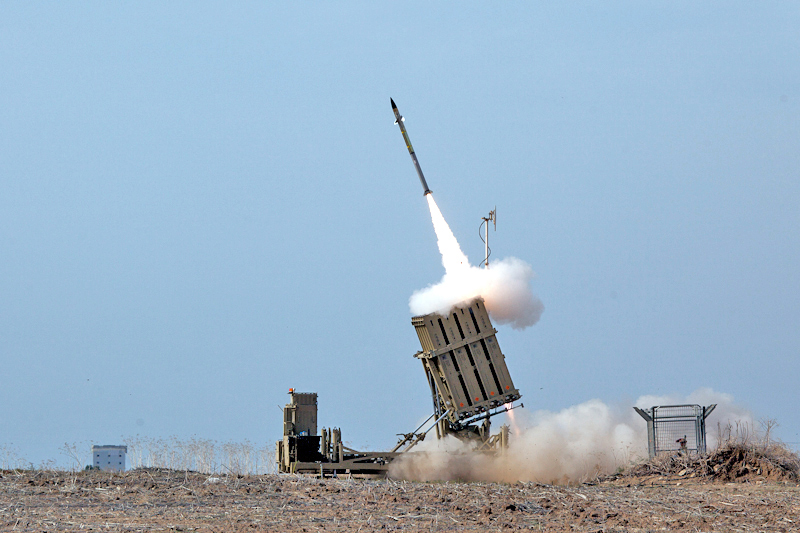 Over the past 24 hours, Hamas and Islamic Jihad have fired approximately 70 rockets and mortars into Israel, and the IDF has responded by conducting at least 60 airstrikes in Gaza. Even as I write this article, there are reports that the fighting has continued all through the night. If the hostilities continue, we could very well see a full blown war erupt, and such a war could ultimately draw in the Palestinians in the West Bank, Hezbollah and more of Israel's neighbors as well. To say that things are tense in the region would be a major understatement. On Tuesday, it was reported that there was a full moon over Jerusalem that was "almost red", and some are taking that as an ominous sign. This is also the Islamic holy month of Ramadan, and that certainly adds an extra dimension to the events that are unfolding right in front of our eyes. This is the worst violence that we have seen between the Israelis and Hamas since 2014, and many are extremely concerned about what we may see next.
Randomly firing rockets and mortar shells toward civilian population centers is a great act of cowardice, and these recent attacks by the Palestinians are being condemned all over the world. The following comes from Time Magazine…
Palestinian militants bombarded southern Israel with dozens of rockets and mortar shells Tuesday, while Israeli warplanes struck targets throughout the Gaza Strip in the largest flare-up of violence between the sides since a 2014 war.

The Israeli military said most of the projectiles were intercepted, but three soldiers were wounded, raising the chances of further Israeli retaliation. One mortar shell landed near a kindergarten shortly before it opened.
In Israel, this kind of thing is simply accepted as a part of life, and despite the attack the school day continued as scheduled…
"We are lucky the children weren't in the kindergarten yet, and that they didn't hear the explosion. It was just a stroke of luck that nobody was injured," said Gadi Yarkoni, head of the Eshkol Regional Council.

Danny Cohen, community coordinator at the kibbutz, said that despite the incident, nearly all of the 20 students in the kindergarten came to school as scheduled.
Read More @ EndOfTheAmericanDream.com