by Adelle Nazarian, Breitbart: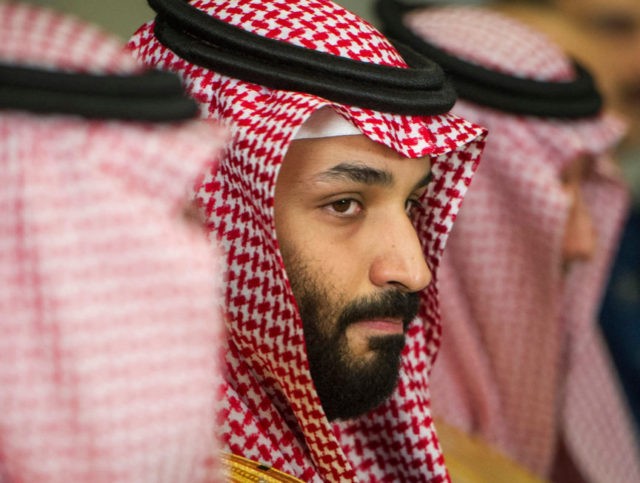 Iranian state-run media suggested this weekend, citing an anti-Riyadh activist, that Iran's Crown Prince Mohammad bin Salman (MBS) was shot when heavy gunfire reportedly broke outside his family's royal palace last month.
On the evening of April 21, a small drone reportedly triggered gunfire in the vicinity of the royal palace when it entered an off-limits zone. According to Russian state outlet RT, "Palace guards targeted a rogue drone which came too close to the king's residence, some feared a terrorist attack or even an unfolding 'coup.'"
#عاجل أتمنى ضبط النفس وعدم الإفراط في استخدام العنف#هروب_الملك_سلمان#اطلاق_نار_في_حي_الخزامى pic.twitter.com/nvvs9VZ1f3

— غانم الدوسري (@GhanemAlmasarir) 21 April 2018
Iran's state-run Press TV added to these reports that "Mohammed al-Mas'ari, the secretary-general of the Islamic Revival Party, citing reliable sources, said in a recent interview with Lebanon's al-Mayadeen TV that bin Salman was hit by bullets during the late April attack." Al-Mas'ari, PressTV claimed, said the crown prince soon plans to appear before international media to deny reports of a coup.