by Matt Agorist, The Free Thought Project: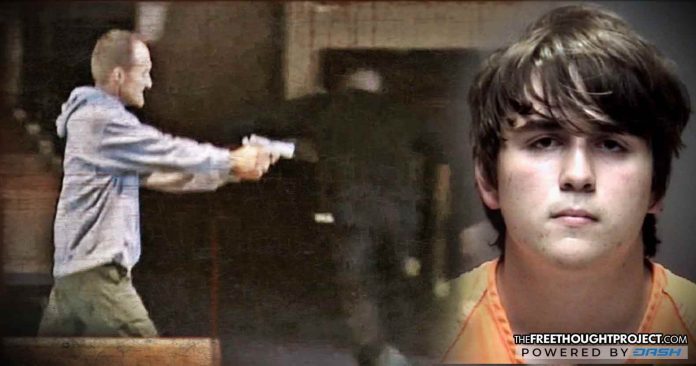 A week before the tragic shooting in Santa Fe, Texas, the FBI put out a report showing how armed citizens have prevented or stopped multiple mass shootings in just the last two years.
On Friday, a deranged teenager broke multiple gun laws—that were in place to prevent exactly what happened—and began shooting up Santa Fe High School in Texas. All the gun control measures in place did not stop a criminal juvenile from obtaining two guns and walking onto his school campus to kill people. What actually stopped him, however, was guns, lots of them.
The police officers responding to the shooting were all heavily armed and it was only because of their weapons that they brought in the shooter. Good guys with guns are what stop bad guys with guns.
However, police cannot be everywhere all the time. If citizens were disarmed and were forced to rely entirely on police to protect them, rest assured that the bad guys who don't follow the law would rain terror down on the defenseless population.
In fact, according to a recent FBI report, good guys with guns—who are not police officers—have stopped multiple mass shootings, just like the one in Santa Fe, Texas.
According to the FBI report, citizens successfully intervened in eight active shooter incidents in 2016 and 2017. These heroic citizens prevented or helped to stop what could've been some of the worst shooting incidents in US history.
As the report notes, citizens "safely and successfully" ended the shooting by confronting the shooter—not police.
"Their selfless actions likely saved many lives," the report stated.
Out of those eight incidents, four of the heroic citizens were carrying legal firearms and stopped the shooters in their tracks. In two of those incidents, the citizens actually exchanged fire with the shooters, illustrating how a properly trained—and armed—citizen can be an effective deterrent in mass shootings.
In the other two incidents, the armed citizens held the shooters at gunpoint until police arrived.
Read More @ TheFreeThoughtProject.com