by Stefan Stanford, All News Pipeline: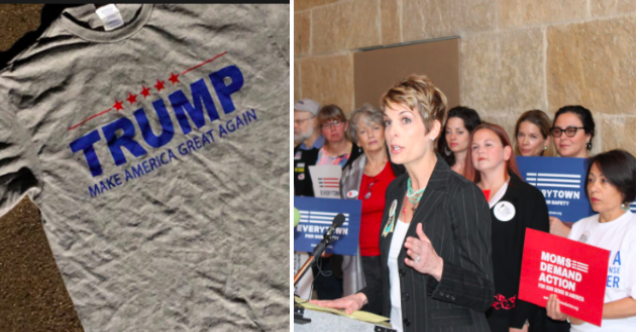 Unhinged liberals are physically and verbally attacking Conservative Trump supporters, online and offline, downplayed by liberal media in order to distract the public from seeing the fact that we are, very literally, at war……. right here in America.
While the media is focused on Syria, captivating America's attention, or bashing the U.S. President on a daily basis, with CNN focused on Russia "sex coaches," strippers and teenagers that don't know how to keep their mouths shut, what is not being reported by liberal media outlets is the ongoing vicious attacks, both offline and online, against conservative Trump supporters.
A woman who was physically attacked at a DC restaurant for being a Trump supporter, and a teenage girl verbally attack by a liberal state council member for wearing a #MAGA shirt, are just the latest two examples.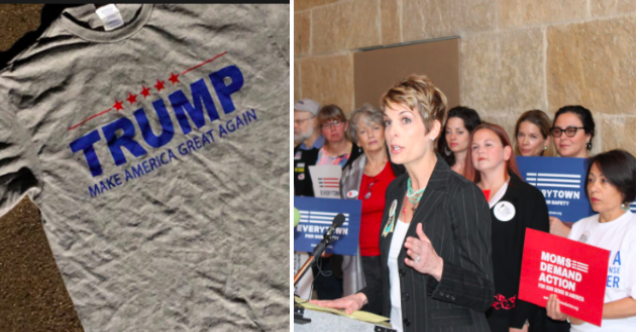 MAGA SHIRT TRIGGERS LIBERAL COUNCIL WOMAN
Texas Democratic Councilwoman Kelly Burke has been charged with a class C misdemeanor charge of disorderly conduct after being triggered by seeing a teenage girl standing in line at Tiny's Milk and Cookies with her friends, who were there to purchase cookies for some younger girls at a nearby church.
The teenage girl, who is not named for sake of safety, was wearing a shirt that said "Trump: Make America Great Again," and according to her father that spoke to Click 2 Houston local news, Burke approached the teenagers and started screaming "Grab em by the p*ssy girls!" She screamed it again, then started yelling "'MAGA! MAGA! MAGA!' while shaking her fist," at them.
The father said the girls left without responding to the woman. He said one of the girls said she noticed that Burke had taken a picture of her.
"They were scared," the father said. "They were absolutely scared. My little girl essentially wanted to know if this woman was going to hurt her."
The Click 2 Houston reporter, Jacob Rascon, who spoke to the father of the girl, continued updating the story on his Twitter feed, saying Burke called the girl's parents and apologized, and they accepted her apology. Then her attorney, Rusty Hardin, issued a statement on Burke's behalf, stating "Statement from Kelly Burke: "I apologized. I was not aware that repeating the president's words was a crime. On behalf of the President and me, please forward additional questions to the White House."
The statement was published at http://instantnewswestu.com, and after serious backlash against Burke, she asked them to remove it, saying her attorney wrote it.
Read More @ AllNewsPipeline.com