by Stefan Stanford, All News Pipeline: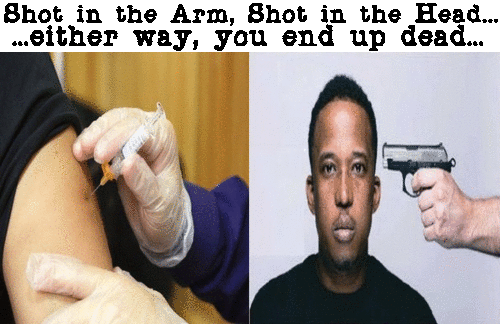 CDC Whistle-blowers Warned 'Rogue Interests' Have Made CDC 'Hopelessly Corrupt'
In this new story over at Health Nut News by Erin Elizabeth she reports upon the 86th dead doctor in her unintended series of mysteriously dead doctors which began back in June of 2015 and has just added the name of Dr. Timothy Cunningham, the CDC doctor missing since February 12th when he vanished after leaving work, telling colleagues he had been feeling ill.
While Dr. Cunningham's parents denied on CNN that they knew anything about him having ever said anything about the flu shot being ineffective as was reported back in February in this viral Tea Party Command Center story, as this new story over at Heavy points out, something appeared to be weighing heavily on the mind of Dr. Cunningham the day before he mysteriously disappeared with something about Cunningham's texts to his family deeply worrying them.
And although police report there were no signs of foul play connected with the death of Dr. Cunningham, was he possibly murdered for something that he might have known as Mike Adams recently asked in this story at Natural News?
As we see detailed within this ANP story, between the seemingly never-ending list of mysteriously dead holistic doctors and health care practitioners across America over the last 3 years, several very long lists of mysteriously dead scientists and microbiologists stretching back more than 20 years and the recent announcements of numerous 'nightmare antibiotic-resistant bacteria' all across America, the 'Hegelian Dialectic' blueprint is playing out to the tee.
As Steve Quayle recently pointed out to us, "people are always murdered in this context when they know something or someone that troubles their conscience or become a liability to those who have no humanity left" within them.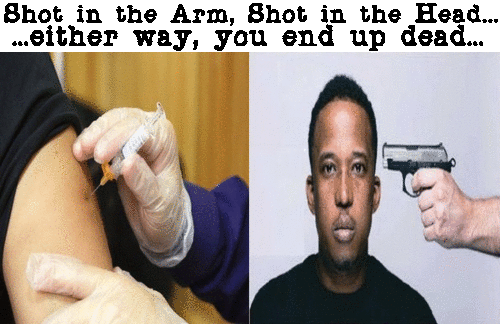 As Erin Elizabeth also reported within her story, for some reason the CDC and the police in Atlanta have been telling a different story surrounding Dr. Cunningham's disappearance as also heard in the 1st video below and as his sister Tiara told interviewers, the last time she had spoken to her brother "he didn't sound like himself" and "I feel like I'm in a horrible 'Black Mirror' episode", eluding to the Netflix TV show that gets creepier and creepier by the moment.
A Harvard University trained epidemiologist and a US Navy officer who had been promoted to commander in the US Public Health Service this past July, Dr. Cunningham had worked on both the Zika and Ebola outbreaks and certainly had worked himself into a position where both 'what' and 'who' he knew may have left him as a potential 'liability' to those who may have nefarious plans. And now we learn an 87th holistic health doctor has mysteriously died.
And while the CDC is supposed to be a reputable government agency and public servant to 'we the American people', as Ethan Huff reports in this new story over at Natural News, numerous independent journalist outlets have determined that the CDC is hopelessly corrupt when it comes to vaccine safety research. As Jefferey Jaxen reported at Health Impact News back in January, courageous CDC scientists have blown the whistle on CDC corruption. From that story:
The avalanche of bad news for the CDC hit breakaway speed with the public statement released by the CDC Spider in 2016 — which stands for CDC Scientists Preserving Integrity, Diligence and Ethics in Research. Echoing the admissions of Dr. Thompson two years earlier, the CDC Spider scientists do not mince words in their opening paragraph stating:
We are a group of scientists at CDC that are very concerned about the current state of ethics atour agency. It appears that our mission is being influenced and shaped by outside parties and rogue interests. It seems that our mission and Congressional intent for our agency is being circumvented by some of our leaders.
The CDC Spider scientists also corroborate the points and findings laid out in the documentary film Vaxxed as they continually drive the point home with various statements throughout their public document as follows:
…staff are intimidated and pressed to do things they know are not right…Data were clearly manipulated in irregular ways…this "climate of disregard" puts many of us in difficult positions…We are often directed to do things we know are not right…. The lack of respect for science and scientists that support CDC's legacy is astonishing.
Was Dr. Cunningham one such Doctor, a man with a heart and a soul sickened by those 'rogue interests'?
Read More @ AllNewsPipeline.com