by Jason Ditz, The Anti Media: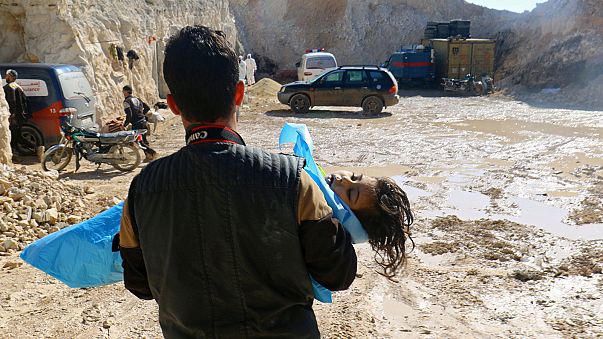 Two weeks after the alleged chemical attack in Douma, chemical inspectors from the Organization for the Prohibition of Chemical Weapons (OPCW) are still in Damascus on "standby," waiting for permission to enter Douma.
Allegations continue to swirl around this delay. Britain blamed Russia, as usual. French officials on Friday also claimed Russia was "obstructing access" to the site. The OPCW, however, has made clear for days what is causing the delay.
OPCW inspectors aren't to be allowed into Douma until the UN Department of Safety and Security (UNDSS) security team clears them to visit. So far, UNDSS has refused to do so, saying they still have concerns after Wednesday's visit.
On a Wednesday visit, the UNDSS visited two Douma sites, but fled both times. They complained the first site was too crowded, and they were concerned about safety. There was a shooting incident at the second site, though the only casualty was a Syrian hired as extra security.
Either way, claims about security appear to be overstated. The Syrian government managed to facilitate a visit by CBS reporters days ago without incident. Many media groups seem to have no problem getting into Douma safely.
There have been numerous media attempts to turn conjecture into fact. One of the most egregious examples of war propaganda is a CNN reporter in Douma, handling and even sniffing supposed evidence.
There is no public proof that the April 7 strike took place, and a mounting amount of doubt that it didn't, driven by inquiries from Robert Fisk. Residents within Douma have also expressed doubts about the strike.
OAN investigators weren't able to confirm any evidence of a chemical weapons attack on Douma, either. To the extent that investigations are happening, they suggest there was no chemical strike. AFP journalists who've had access to Douma have gotten quotes from locals who deny a chemical attack ever happened.
Clearly, Douma was attacked by Syrian forces on that day, and the day prior. Those strikes, however, were insisted by the Syrian government to be purely conventional strikes. There is little to suggest anything else, beyond claims from the White Helmets, and Western nations claiming to have secret proof.