from ZeroHedge: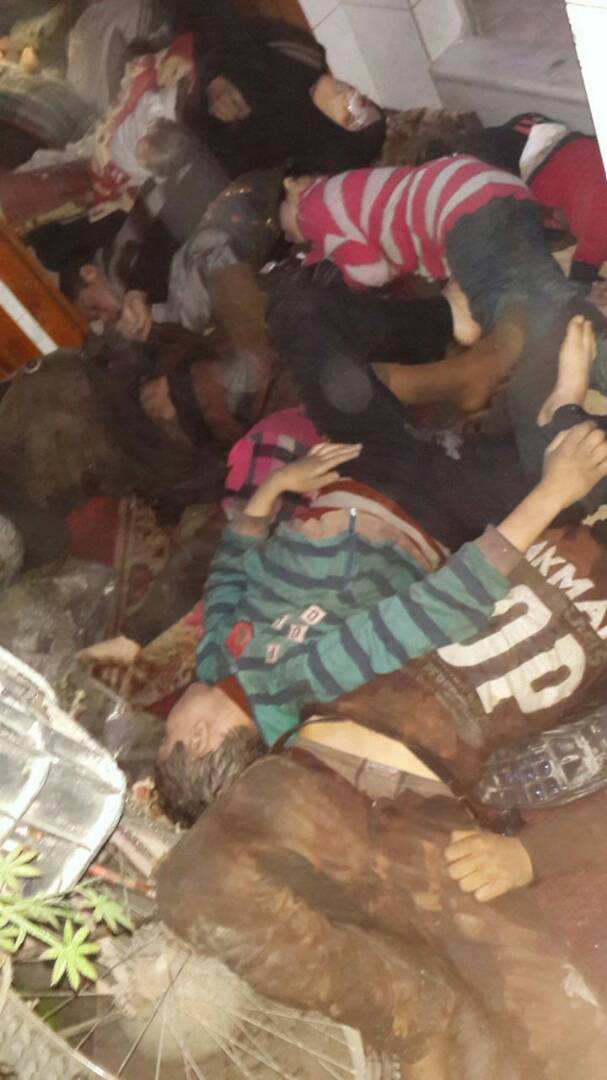 It's deja vu all over again.
Remember when the US admitted Syrian "Rebels" have used chemical weapons? Or when earlier this year, now former Secretary of State blamed Russia for an alleged Syrian chemical attack despite admitting he doesn't know who actually did it? Or when the US finally admitted there was "no evidence" Assad used sarin gas? Or just last week, when Trump said that the US is finally pulling out of Syria as a result of the defeat of ISIS (much to the Pantagon's fury and open-ended timetable for extracting Syrian resources)?
Well, maybe you do, but the neocons back in charge of US war preparations foreign policy – now that war hawk John Bolton is Trump's National Security Advisor – are so stuck with the age-old narrative that Assad is desperate to be bombed at any cost, that none of this actually matters, and instead the big story overnight is once again that, lo and behold, Assad decided to gas some "rebels" again, despite now overwhelmingly winning the war against US-backed insurgents, and despite knowing very well that exactly one year ago an alleged "chemical attack" prompted Trump to launch dozens of Tomahawks at Syria.
This is what happened (if you've seen this script played out before, you are not alone).
On Saturday night, an alleged chemical attack on a rebel-held town in eastern Ghouta reportedly killed dozens of people, according to US-linked medical services with Washington immediately responding that the reports – if confirmed – would demand an immediate international response. Actually scratch the "if confirmed" part – after all, the last time the US "intervened" in Syria, on April 7, 2017, the US did not need confirmation; Trump just needed a geopolitical distraction.
It seems that he needs another one again, and ideally one that shows just how angry he is with Putin now that an interview with Mueller is reportedly imminent.
A joint statement by the medical relief organization Syrian American Medical Society (SAMS) and the civil defense service, which operates in rebel-held areas, said 49 people had died in the attack late on Saturday. Others put the toll at 150 or more.
Horrific images out of besieged Douma tonight of a suspected Chlorine attack by the Assad regime. Medical services on the ground say 35 confirmed dead, treating more than 700 for exposure. pic.twitter.com/OfveWyeg5D

— Tobias Schneider (@tobiaschneider) 7 April 2018