by John W. Whitehead, Rutherford Institute: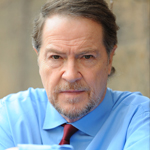 "Those who would give up essential Liberty, to purchase a little temporary Safety, deserve neither Liberty nor Safety."—Benjamin Franklin
The ease with which Americans are prepared to welcome boots on the ground, regional lockdowns, routine invasions of their privacy, and the dismantling of every constitutional right intended to serve as a bulwark against government abuses is beyond unnerving.
I am referring at this particular moment in time to President Trump's decision to deploy military forces to the border in a supposed bid to protect the country from invading bands of illegal immigrants.
This latest attempt to bamboozle the citizenry into relinquishing even more of their rights is commonly referred to as letting the wolves guard the henhouse.
Never mind that using the U.S. military as a police force constitutes a direct violation of the Posse Comitatus Act of 1878. Never mind that America's police have already been transformed into a standing army. Never mind that the borders have always been porous—a fact that the government and its corporate partners profit from greatly when convenient. Never mind that Trump's infatuation with heavy-handed military and police power could pave the way for far greater threats to our liberties than a few underfed, unemployed migrants entering the country.
We are long past the stage where the government—at any level—abides by restrictions on its powers.
What we are dealing with is a run-away government hyped up on its own power, whose policies are dictated more by paranoia than need.
Watching the state of our nation unravel, I can't help but think of Nazi Field Marshal Hermann Goering's remarks during the Nuremberg trials. As Goering noted:
It is always a simple matter to drag people along whether it is a democracy, or a fascist dictatorship, or a parliament, or a communist dictatorship. Voice or no voice, the people can always be brought to the bidding of the leaders. This is easy. All you have to do is tell them they are being attacked, and denounce the pacifists for lack of patriotism and exposing the country to danger. It works the same in every country.
It works the same in every country.
The same propaganda and police state tactics that worked for Adolf Hitler 80 years ago continue to be employed with great success in a post-9/11 America.
We keeping returning to the same sticking point, forced to make the same choice over and over again: essential liberty or temporary safety.
Time and again, we keep sacrificing our liberties for phantom promises of safety.
Whatever the threat to so-called security—whether it's rumored weapons of mass destruction, school shootings, or alleged acts of terrorism—it doesn't take much for the American people to march in lockstep with the government's dictates, even if it means submitting to martial law, having their homes searched, and being stripped of one's constitutional rights at a moment's notice.
Moreover, it doesn't really matter whether it's a Democrat or a Republican at the helm, because the bureaucratic mindset on both sides of the aisle now seems to embody the same philosophy of authoritarian government.
The lesson is this: once a free people allows the government to make inroads into their freedoms or uses those same freedoms as bargaining chips for security, it quickly becomes a slippery slope to outright tyranny.
This is fast becoming a government that has no respect for the freedom or lives of its citizenry.
Yet there are warning signs we cannot afford to ignore.
First off, there is no such thing as a "border" in the eyes of these military patrols. The entire United States of America has become a Constitution-free zone.
According to journalist Todd Miller, the "once thin borderline of the American past" is "an ever-thickening band, now extending 100 miles inland around the United States—along the 2,000-mile southern border, the 4,000-mile northern border and both coasts… This 'border' region now covers places where two-thirds of the US population (197.4 million people) live… The 'border' has by now devoured the full states of Maine and Florida and much of Michigan."
As part of its so-called efforts to keep the nation safe from a host of threats, the U.S. government has declared that ever-expanding border region a Constitution-free zone.
Miller explains:
"In these vast domains, Homeland Security authorities can institute roving patrols with broad, extra-constitutional powers backed by national security, immigration enforcement and drug interdiction mandates. There, the Border Patrol can set up traffic checkpoints and fly surveillance drones overhead with high-powered cameras and radar that can track your movements. Within twenty-five miles of the international boundary, CBP agents can enter a person's private property without a warrant."
To recap: 66% of Americans (2/3 of the U.S. population, 197.4 million people) now live within this 100-mile-deep, Constitution-free zone.
That's a lot of ground to declare off limits to the Constitution.