by Susan Duclos, All News Pipeline: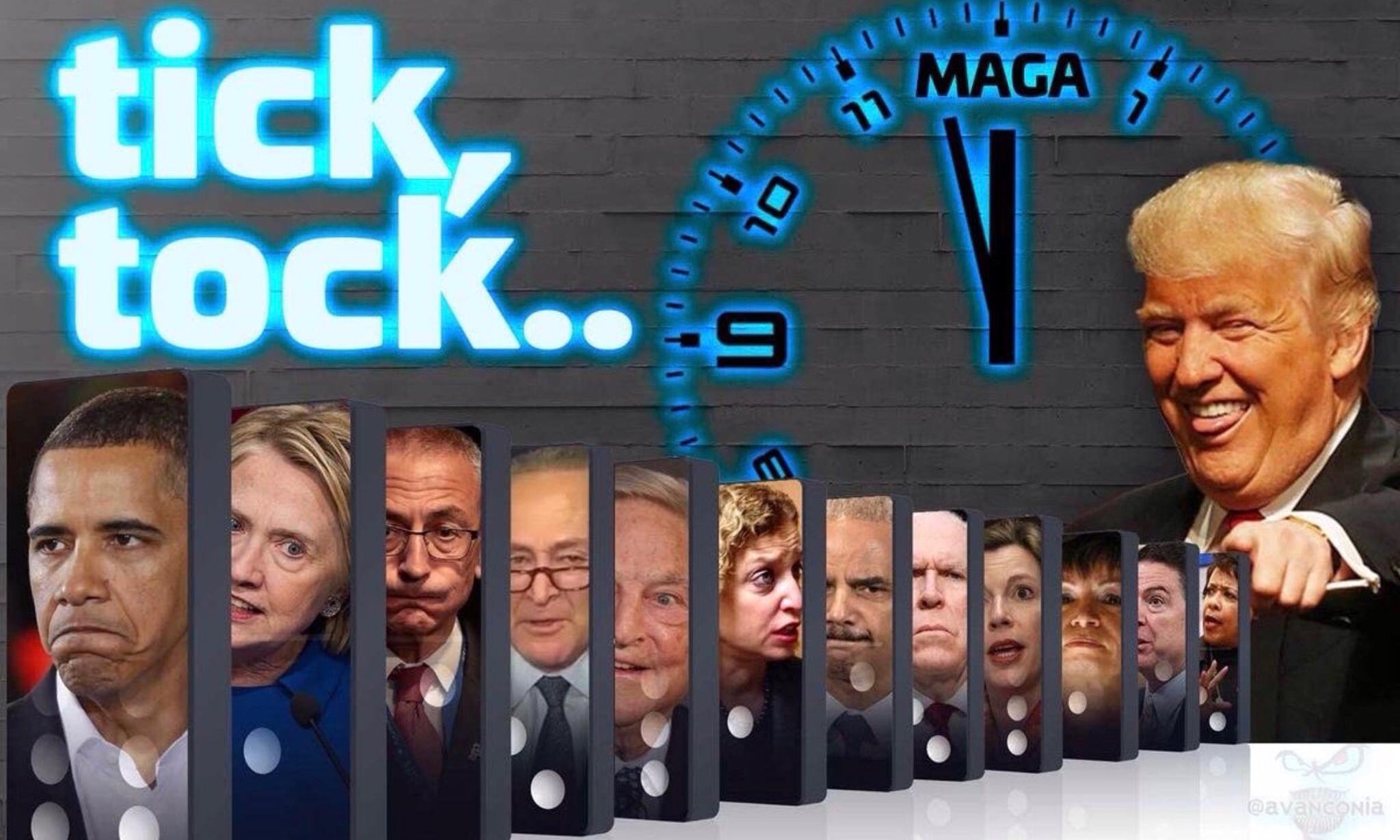 With the release of former FBI Director James Comey's much-talked about memos, coming on the heels of the DOJ's Inspector General's criminal referral against Andrew McCabe, right after the first of a series of IG reports was issued detailing McCabe's "lack of candor" (lying) under oath of multiple occasions, along with the Congressional referrals for criminal investigation into Comey, Hillary Clinton, former AG Loretta Lynch, McCabe, FBI Agent Peter Strzok, FBI counsel Lisa Page, former acting AG Sally Yates and acting Deputy AG Dana Boente, we see the finishing touches being applied in relation to the take down of the deep state, aka corrupt intelligence community members who colluded to meddle in a U.S. presidential election, and then to overthrow the duly elected president when that failed.
A HUGE CAN OF WORMS HAS BEEN OPENED
There are a lot of moving parts in the investigative phase, which has lasted more than a year, to uncover a massive conspiracy, which reached the highest levels of the intelligence community. The overlapping investigations by a variety of entities has often caused confusion and consternation by observers who have been tracking the progress of said investigations.
The Investigations: Committees in both the Senate and House of Representatives have been conducting multiple investigations. The DOJ Inspector General has been investigating a variety of allegations into wrong-doing on the part of FBI and DOJ officials, current and former, since January 12, 2017. The DOJ IG, in the course of his investigation, uncovered unrelated possible criminal conduct, which he was obligated to reveal to officials in the DOJ, FBI as well as special counsel Robert Mueller in order to have those individuals removed from their positions. His investigation also led to the announcement on March 28, 2018 to another investigation into further corruption. Last but not least, Attorney General Jeff Sessions has pulled in a prosecutor from outside DC to work "in cooperation" with the DOJ IG, to lead a group of senior federal prosecutors in investigating even more possible corruption and criminal actions on the part of intelligence community members.
The investigative phase, while still ongoing, has largely been conducted, which is why we are seeing the first of the criminal referrals beginning, starting at the bottom of the heap. Calling Andrew McCabe, subject of the most recent IG criminal referral,"bottom of the heap," considering his position was FBI Deputy Director before he was forced into terminal leave, then fired, indicates just how high up the chain of command the deep state managed to infiltrate.
The Breakdown: Starting with the criminal referrals from congress against multiple current and former intelligence community members.
James Comey is being accused of violating a variety of statutes, including 18 USC 1505 – Obstruction of proceedings before departments, agencies, and committees, in relation to his actions in the Hillary Clinton private server/classified email investigation, with 18 USC 1515b, (a proceeding before the Congress) added to provide the definitions.
They are also referring Comey for violating 18 USA 641 – Public money, property or records, 18 USC 793- Gathering, transmitting or losing defense information, and 18 USC 1924(a), for leaking his classified memos to a friend with his stated purpose of having his friend leak them to the press.
Note- On Thursday, those Comey memos were finally turned over to Congress after members had threatened to subpoena the DOJ for refusing to hand them over. They are embedded below, and as can be seen by the multiple redactions, because of their classified nature and their potential use in ongoing investigations, it becomes apparent that by leaking them to his friend, Comey shared classified information improperly with someone that did not have the security clearance to see them and with the specific purpose to have them leaked to the press.
Read More @ AllNewsPipeline.com