"This is a case of MURDER, wrongful prosecution, abuse of powers and subversion by enemies domestic against WE THE PEOPLE of the United States of America."
by SGT, SGTreport.com & You Are Free TV: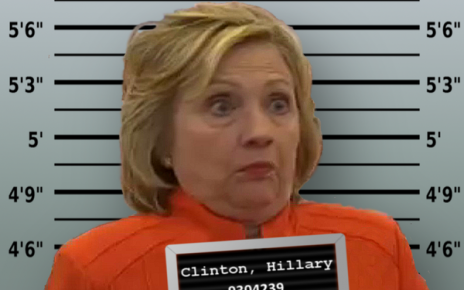 Friends, THIS indictment was sealed by the Unified United States Common Law Grand Jury in Valhalla, NY on February 9, 2018. I received the You Are Free TV video about it that you will find below from my friend Honey.
Remember Q posted that a MOAB (mother of all bombs) is coming this week. Is this it? Probably not because this indictment is not from a Federal Grand Jury. However, I think this is BIG deal because it clearly outlines the many specific CRIMES of Hillary Clinton and her cohorts as it relates to the Bundy Ranch siege, the murder of LaVoy Finicum, and the ties all of it has to Hillary Clinton's treacherous Uranium One deal.
This Common Law Grand Jury indictment illustrates how WE THE PEOPLE will find a way to serve justice on these TRAITORS if the Federal government refuses to do so.
UNSEALED: HRC, Uranium 1, Comey, BUNDY Ranch, Murder #CASE1:16-cv-01490-LEK-DJS
Here is the link to the full document.
https://www.youtube.com/watch?v=1BeG-wVcWsk