by Selco, The Organic Prepper: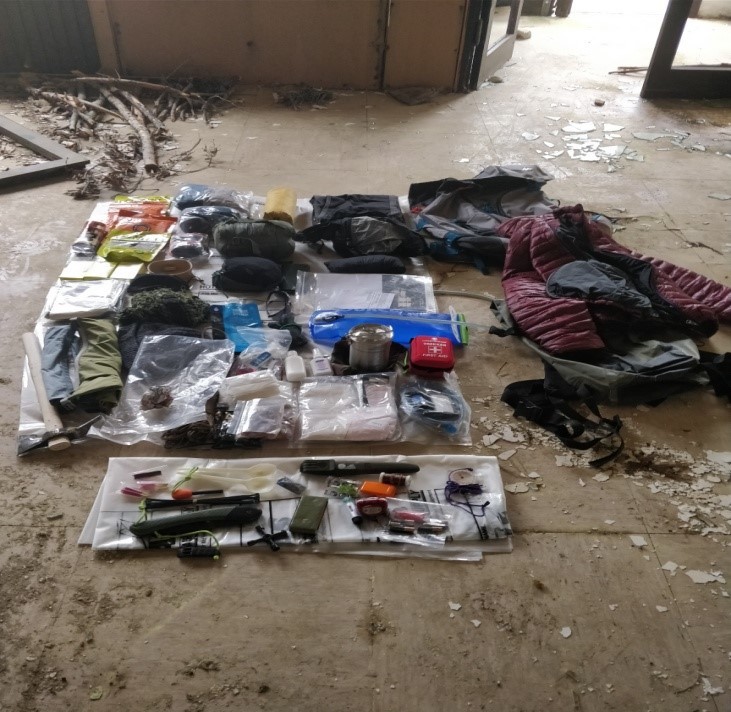 Editor's Note: Did you ever wish you could drop everything and fly over to the Balkans to be trained in urban survival by Selco? Wouldn't it be great to be able to pick his brain and have him beside you as you learned to deal with an SHTF scenario? Well, here's the next best thing. Selco recently finished teaching a hardcore 5-day course in Croatia. With 6 students, they went through high-stress exercises and learned about living through an all-out disaster where danger lurks around every corner. Selco has generously agreed to write a series for us so that we can learn from him. It's not quite like being there, but it's the next best thing. ~ Daisy
What to Pack for a 5-Day Urban Survival Course
We have just finished our flagship Urban survival course in Croatia.
SaveFor 5 days Toby Cowern and I, as instructors, taught students skills and through the different exercises and scenarios, we stress-tested their knowledge and abilities.
For me, the most important thing was to give them a piece of the mindset needed for a real SHTF event and to give them a clear starting point from where they can build more skills, knowledge, and competence.
In some moments it was hard for them, both physically and mentally, but one of the most important points, of course, was to test them in not so perfect conditions.
The whole course cannot be transferred here for reading, but some highlights can be given in a series of articles, reflecting on the most interesting moments of each day. This time, we will start out with the gear necessary for the class.
Equipment (items that you have with you)
I am a very big fan of carrying items that are multipurpose, and I have adopted over the time the philosophy that "less is more." In reality,"more skills-less items" is the key to survival. That said, I am aware that we will have many items in our backpack when we talk about urban survival.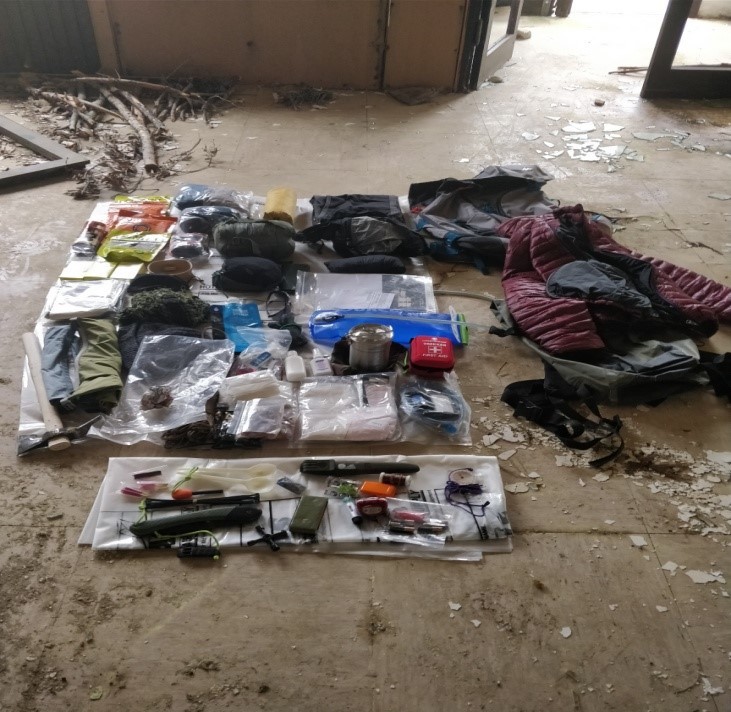 Because there is a big chance the items that you carry are gonna be used when you are in a hurry, in danger, in the dark, or simply when you are very tired, those things need to be organized in a practical way.
Add to that fact, there is a chance that sometimes you'll be in a situation to lose (or throw away) your backpack, then it makes more sense to organize it.
The whole philosophy of having one bag (or backpack) that have "all that you need inside" is kinda wrong if ALL important items are inside.
It is essential to think about "layers" of equipment.
Everything that you carry with you must have a clear role in your survival, otherwise, it should not be in your backpack (or on you) so think about the "comfort vs. necessity" philosophy.
It is very good to have many items, but it is not so cool to go through a tough situation with 50 kg backpack on your back, so choose carefully what you gonna have.
You should organize it in layers.
Let's take the "fire" category, for example. In the first layer you could have small fire starter around your neck, the second layer is lighters or matches in your waist bag or pocket, the third layer is fuel cubes or whatever other fire help you have in your backpack.
For the food category, you may have power bars in your pocket and then in your backpack, you may have food that is more adequate or "serious".
It is easy to follow this logic and organize other equipment in the same way. Sometimes you do not need (or you can not have) 3 layers. Sometimes only 2 layers are possible.
It is important to understand that you need to have layers so you maximize your chances for success when you lose equipment, for example, while running away from some danger and throwing away your backpack.
First aid kits
The best example of what often goes wrong with buying, packaging and carrying items are first aid kits.
There are many reasons for that. A few are:
People buying "pre-made" first aid kits with useless things inside
No knowledge of how to use items in first aid kit
Read More @ TheOrganicPrepper.ca