by Joe Hoft, The Gateway Pundit: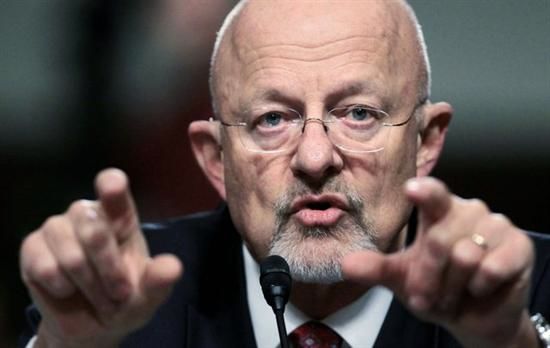 A stunning April 2017 report from the FISA Court received no publicity until recently. The report covered results of an investigation or audit into FISA searches made by Obama's NSA, FBI and DOJ during Obama's time in office.
The report states that James Clapper's NSA had an institutional "lack of candor".
On April 26, 2017, an unsealed FISA Court Ruling unveiled a number of criminal activities that Barack Obama's FBI, NSA and DOJ participated in during his time in office. The report to date received little attention. Now interest is brewing due to the recent actions of Congress.
As reported previously, the FISA Court Ruling shows widespread abuse of the FISA mandate. According to the report, Obama's FBI, NSA and DOJ performed searches on Americans that were against their 4th Amendment rights. This went on for years. One paragraph in the report states that 85% of the Section 704 and 705(b) FISA searches made during the time of the audit (a few months in 2015) were non-compliant with applicable laws and therefore criminal.
In addition, Obama's DOJ and FBI were illegally searching Americans against their rights. Unbeknownst to most Americans, Obama's FBI was providing this information to outside contractors who had no business or legal cause or claim the information.
A further review of the report by Jeff Carlson shows on page 19 that the Court stated that James Clapper's NSA had an institutional "lack of candor".
Read More @ TheGatewayPundit.com