by Melonie Kennedy, The Organic Prepper: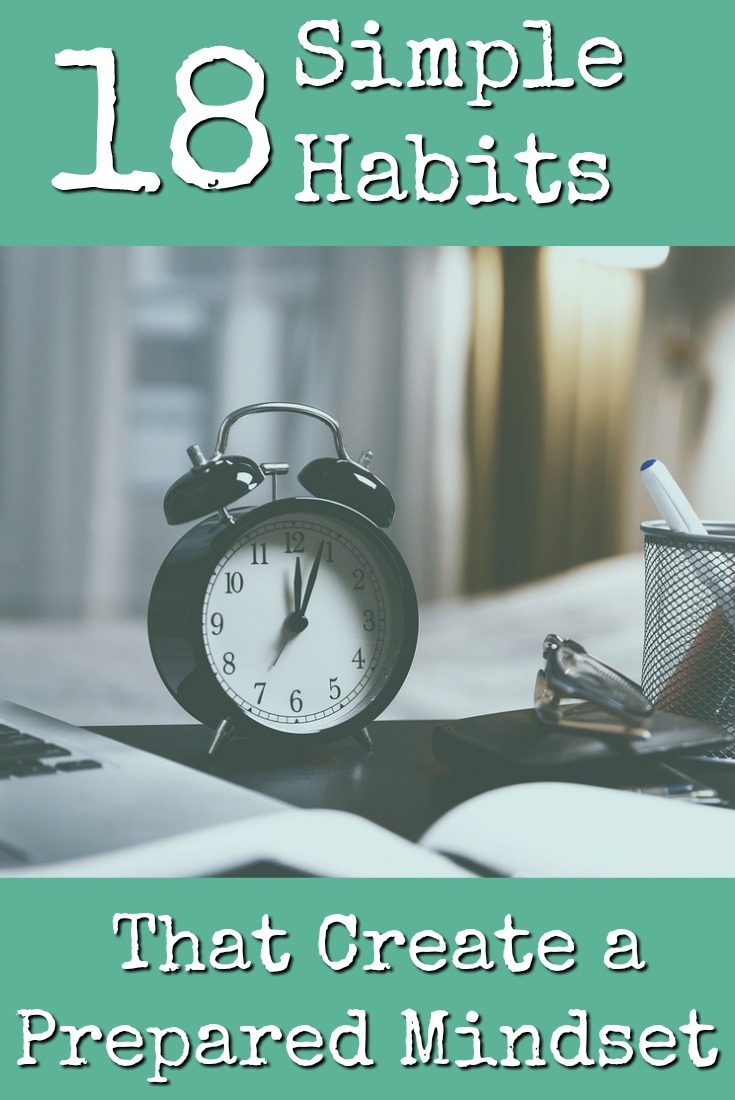 Look both ways before crossing the street!"
"Take a sweater so you don't get a chill!"
"Don't let the gas tank get under half!"
Most of us have heard these and many other parental adages over the years – but how many of us really stop and think about the importance of such advice when it comes to being prepared?
I may drive my family nuts when I ask if everyone has a sweater or sweatshirt before we go out the door, but every time the weather changes on us, they are glad they had something to throw over their shoulders. My teen heaves a big sigh every time I make her change out of flip-flops before a road trip (or bring socks and shoes), but if we break down and have to walk somewhere, she'll be thankful for mean old mom's demands.
As someone who has lived around the world and dealt with both personal emergencies and weather-related incidences, I can attest that there are certain habits that, once ingrained, will serve you well some day. These habits may seem silly, neurotic, or just too simple to even think about, but they've helped me react more quickly (or better yet, be proactive), have alleviated my worries and concerns, and have even allowed me to help others in stressful and scary situations.
18 Simple Habits That Will Help You Be Better Prepared
The best part about the following list of habits is that the bulk of them are about making the most of what you have and using your brain.
If you're just starting out on your journey toward preparedness, you can choose just one or two basic concepts to incorporate into your daily routines, making you more prepared almost immediately. If you're further along, pick something that you could brush up on or use this list to ask yourself how you're really doing.
Every one of us is unique, as are our homes, families, and lifestyles, so these lists aren't meant to be exhaustive or a perfect fit for everyone. Please use my experiences and insights as a springboard to think about habits you can develop (or habits you might want to break), and go from there!
Organizational Habits
Create a drop point for your keys, wallet/purse/briefcase, and other items vital to your day. We have a key rack that is hung near our most used door, which my keys always go on as I walk in the door, and my purse is always nearby. In an emergency, everyone in the family knows where these items are and anyone can grab them on their way out the door – even in the dark. Bonus: no more lost car keys!
Keep a pair of closed-toe shoes or sturdy slippers by your bed at night and create a safe space within arms reach of your bed for things like glasses or hearing aids. When living in earthquake country, I knew it was possible my glasses would fall during a tremor, but I knew where they would most likely land and where I should check for them, even if darkness prevented me from seeing them. (If you tend to sleep unfettered by clothing, keeping a robe nearby would also be a good habit to have!)
Change batteries in smoke detectors and carbon monoxide alarms when you change your clocks; then change passwords for online accounts, save a backup of your computer files, inventory your pantry, rotate your vehicle emergency items, and perform other tasks that may need to be done seasonally. Having a set day twice a year will ensure you've got these things on the calendar. This is a great time for dental exams and cleanings as well – you'll always know when you're due for a checkup!
Speaking of exams, try scheduling your annual physical based off of your birthday or anniversary. If you're a fairly healthy person, it's easy to let an annual exam go, but being in good health is key to being prepared for what life throws your way. Scheduling exams near your birthday will get you in and out of the doctor's office at a time that's easy to remember.
Don't toss old cell phones and chargers right away! If you tend to upgrade every two years, keep your old phone charged and store it in your storm shelter or safe room in case of emergency. (Tip: If your bedroom is your safe space, keep the phone near those slippers and glasses; in the middle of the night, there's no question in the middle of the night where you put it all.)
Read More @ TheOrganicPrepper.ca