by Daisy Luther, The Organic Prepper: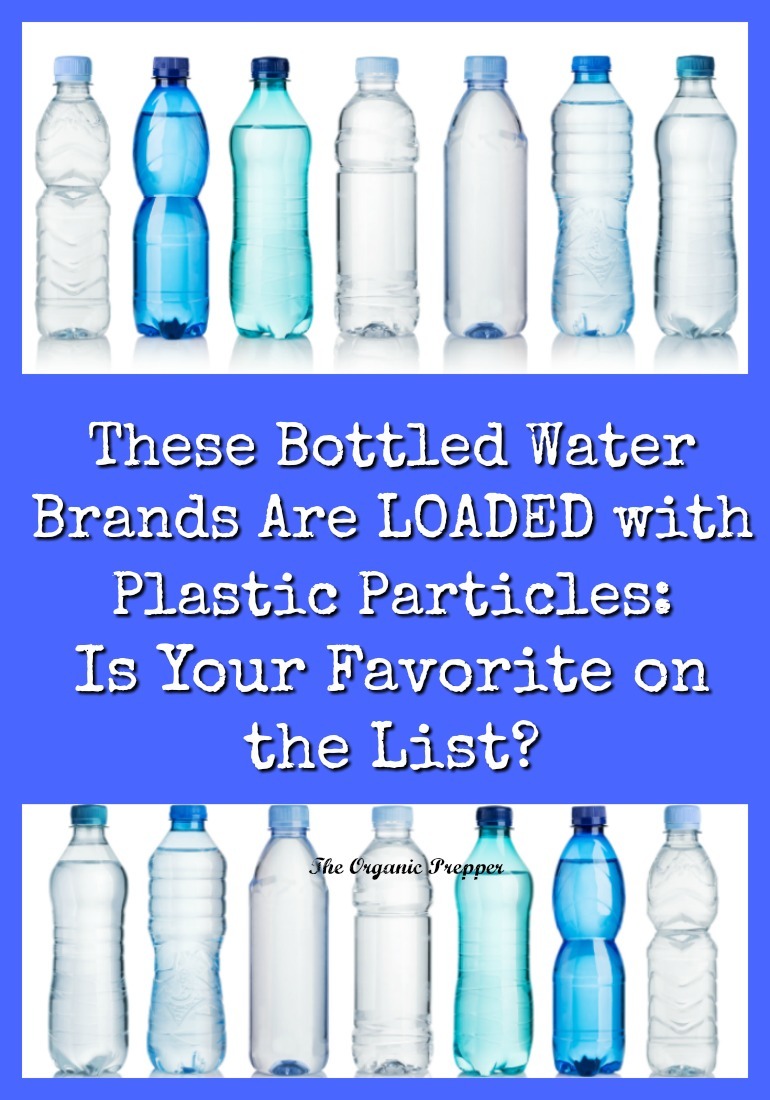 Many people try to make a better choice by drinking bottled water instead of tap water since the municipal water from our faucets is loaded with all sorts of chemicals and pollutants. Unfortunately, bottled water may not be that much better.
It's old news that some brands of bottled water are little more than tap water, but now there's new research that tells us it gets even worse than that. Each bottle of water could be contaminated with hundreds -or even thousands – of plastic particles, which we ingest every time we take a sip.
A study was performed on 250 bottles of water purchased in 9 different countries at the State University of New York in Fredonia. The following brands were tested:
A few of the brands tested were:
Aquafina
Dasani
Arrowhead
Boxed Water
Crystal Geyser
Evian
Nestle Pure Life
Deer Park
Eternal Water
Trader Joe's Mountain Spring
San Pellegrino
Aqua (Indonesia)
Bisleri (India)
Epura (Mexico)
Gerolsteiner (Germany)
Minalba (Brazil)
Wahaha (China)
Fiji
Glaceau Smart
Ice Mountain
Icelandic Glacial
Ozarka
Penta
Poland Spring
Texas Spring Water
True Zealand
Zephyrhills
The results of the bottled water testing
93% of the water bottles had some contamination from plastic particles. The plastic particles were identified as 54% polypropylene, 16% nylon, 11% polystyrene 10% polyethylene, 6% polyester, and 3% other types of plastic.
One report said that the worst offenders in US brands were said to be Boxed Water, Fiji, Ozarka, Evian, Icelandic Glacial and Crystal Geyser.
An Australian news outlet posted the following chart with numbers on the highest and lowest counts of plastic in certain brands. Look at Nestle's high.
Read More @ TheOrganicPrepper.ca