by Wayne Allyn Root, via Lew Rockwell: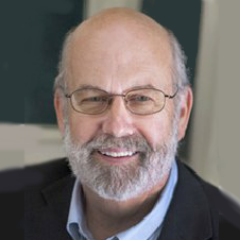 The Vegas Massacre is clearly the new "JFK Murder Conspiracy" updated for the 21st century. The whole story stinks to high heaven. It's rancid. Clearly, our own government, FBI and Las Vegas police are involved in some sort of cover-up. The question is- what are they covering up?
Las Vegas is my home. I have the top radio talk show in this town. Many dozens of Vegas residents have gotten in touch with me to give me their take on the Vegas Massacre. Included in that group has been MGM employees, top MGM executives, survivors of the worst mass shooting in US history, as well as law enforcement and retired homicide detectives. From my own gut instincts, investigation and these interviews with key players, I've pieced together this story. It's not a pretty picture.
Like any good detective, I have lots of working theories. A good detective doesn't rule anything out. Maybe it really is as simple and clean as "Stephen Paddock did it, case closed." But there are way too many unanswered questions, problems and mysteries with that storyline.
So here are my "Top 20" nagging questions, inconsistencies and theories about the Vegas Massacre…
#1) RAMBO.
How did an overweight, out of shape, 60-year old, anonymous guy (on no one's radar) with no military training and no military or law enforcement history become Rambo overnight? He carried out this plot with no help? Got hundreds of pounds of weapons to his room? He broke open a hurricane-strength 800- pound window? Set up sniper-type guns? Pulled off worst mass shooting in America's history with no training, no help? Even though the one over-riding theme of every survivor/witness I've spoken to, or heard from is…they saw or heard multiple shooters. Yet the FBI and Vegas police immediately discounted this theory. Why?
#2) The Constantly Changing Timeline.
Did guard Jesus Campos arrive before the shooting started, or after, or during? Why has the story changed so many times? Why can't anyone get it straight? It's telling how authorities finally settled on the one timeline most beneficial to MGM- the single biggest employer in a "company town" called Las Vegas. More on this under the Jesus Campos storyline.
#3) The Police Homicide Division isn't Investigating the worst mass shooting in U.S. history?
FACT. I had guest on my Vegas radio show from a recently retired Vegas homicide detective. The detective reported that the Vegas Sheriff did NOT give the case to a division of 30+ experienced Vegas homicide detectives who deal with murder all day, every day.
He gave the case to a short-handed division of Internal Affairs that investigates police officer's accidental discharge of a weapon. Huh? The Sheriff gave the worst mass shooting in US history to a small division of five cops who have never investigated a homicide? Why?
#4) The Vegas Sheriff.
Sheriff Joe Lombardo. In the interests of full disclosure, I was a fan. I supported the Sheriff in his election. I feel he is in very tough position here. MGM is biggest employer in this town and a huge donor to his past and future campaigns. During press conferences, it's clear Sheriff Lombardo is under restraint in what he can and cannot say. The Las Vegas FBI bureau chief stands right behind him in every press conference with a look that could kill. The FBI clearly doesn't want Sheriff Lombardi to reveal much. Why?
Since literally every Vegas Sheriff in history retires and goes to work as head of security for a large Vegas hotel for $250,000 per year (like MGM), and Vegas is a company town with MGM being the leading employer, and billions of dollars are on the line due to liability, insurance and tourism issues, it's easy to see why the Vegas Sheriff is in tough spot. This might well explain the lack of information forthcoming from the LVMPD (Las Vegas Metropolitan Police Department). Everyone involved is in a difficult spot.
#5) Where's the video?
Vegas has video cameras everywhere. After NYC terror attacks we had videos on TV within hours. In this case…in hotels covered by hundreds of videos…6 months later we've never seen one video of the killer walking through the hotel. Why?