by Jim Hoft, The Gateway Pundit: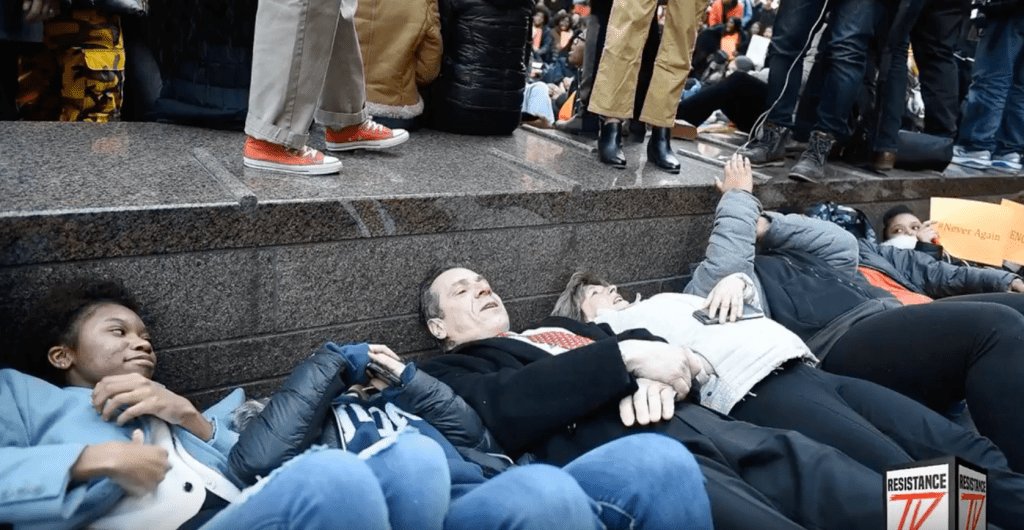 New York Democratic Governor Andrew Cuomo took part in a die-in protest against gun owners Wednesday in New York City.
Cuomo joined the New York city students at their die-in protests.
Gov Cuomo joins students in die-in after they walked out of school in Lower Manhattan. Students chant "enough is enough" about gun violence and school shootings. @wcbs880 pic.twitter.com/Wj7jn2lbzJ

— Peter Haskell (@peterhaskell880) 14 March 2018
Gov. Cuomo Joins NYC Students in Die-In at Zuccotti Park to Mark National Walkout Day https://t.co/asYubVuegf pic.twitter.com/HkQefylqiA

— Latest.com (@latest_com) 14 March 2018
It would have been more impressive if the governor was not surrounded by armed guards.
Read More @ TheGatewayPundit.com