by Paul Craig Roberts, Paul Craig Roberts: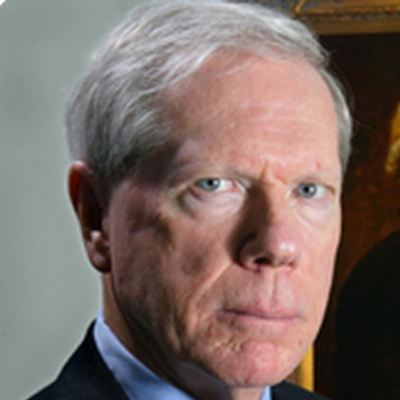 He had lugged the 50 lb. bag of Milorganite into the garden in order to discover, as on many prior occasions, that he had nothing with which to open it. He blamed this on the war on terror and the TSA. As a youth he, as did every boy, had a pocket knife. Always. It was expected. There was no school rule against pocket knives. Once for a period they even all had switchblades. You could get them for 99 cents, a large amount in those days, enough to buy a case of 24 Coca-Colas. The switchblades met with school and parental disapproval as they smacked of New York gangs. But before teachers and parents came up with a policy, the boys had abandoned the switchblades. The knives had weak springs. Fascinated with the speed with which the knives opened with a satisfying click and locked the blade into place, the boys quickly wore out the springs on their switchblades. Unlike their trusty pocket knives, the switchblades quickly became useless.
He no longer carried a pocket knife. He had learned long ago that things that go into pockets become habitual. He would forget to take the knife out when he rushed to catch his flight, just as he always forgot to put the knife in his pocket when he went to work in the garden. There would be a scene at the airport, confiscation of the knife, which had been his grandfather's, and TSA questioning. They might want him to be strip searched. He could miss his flight. Such a large expensive organization as TSA needs justification, and so whereas the TSA officers might be reasonable, he could not count on it. Under the law he could be accused and prosecuted. One never knew.
He could remember the air shuttle between Washington and New York. The planes flew on the hour. You could show up 10 minutes before takeoff and be seated. If one airplane wasn't enough, they would provide a second. There was no security, no delays.
He didn't like being drawn back into memories of the past. It made him acutely aware how difficult just simple things had become over the course of his life, like carrying a pocket knife. A couple of weeks ago he had been on vacation at a gated mountain resort. He enjoyed hiking along the streams and visiting the waterfalls. He had managed to rent at the airport a sports sedan and was looking forward to a morning workout at the exercise center and then a semi-spirited drive along mountain roads outside the resort. As he was changing into his workout clothes, the telephone rang. As he rushed to stay on schedule his billfold with driving license did not make the clothes change.
He discovered this at the exercise center. It was 10 minutes back to his cabin and then 10 minutes back in the direction of the exit gate. Why had he agreed to a telephone interview? If he went back for his license, his drive would be rushed and not enjoyable. He could go without his license, but suppose something happened, such as a collision with a deer. Would the police accept a reasonable story and the car rental papers for ID, or would he be hauled to jail, a long flight away from his lawyer? The days of reasonable police, he thought, were bygone days. The morning was shot. The only thing to do was to vent his frustration in exercise and return to his cabin for the telephone interview.
Even the innocence of words had been lost. There were many words that could no longer be used. They had been banished down the memory hole. A professor friend had told him that he was subjected to a dressing down by a dean because he had used the word "girl" in class. "Girl" is now considered offensive to womyn.
In restaurants in the South, waitresses called the men "honey." "What will it be, honey?" The men called the waitresses "darling." He wondered about that today. Perhaps in small towns. Since the advent of interstate highways, small towns had passed out of his experience. He wondered if they still had restaurants or just fast food franchises.
It got worse. The floodgates of memory had opened. He was given his first firearm at age 10. It was a single barrel .410 shotgun. When he was 12 he was given a .22 pistol. Many of his friends had guns. The countryside was nearby and many urban families had farm relatives. He remembered, too, that all the kids were subjected to corporal punishment. Today a parent who spanked a kid or provided one with a firearm would be arrested, likely prosecuted, and the kid put into foster care where there was risk of being leased out to a pedophile group.
He could remember riding his horse into the town three miles from his grandparents' farm with a real pistol strapped to his side and a rifle in the scabbard when he was 12 or 13. No one said a thing. Today a SWAT team would be on the scene. He would be lucky not to be shot dead and never know the fate of his grandparents, who would be guilty of all sorts of offenses, including failure to supervise a minor.
That reminded him of what he had recently read in a newspaper. On a cul-de-sac devoid of car traffic a mother sat in a chair outside the house while her child played in the front lawn. A busybody neighbor, trained to report parental malfeasance, whose view of the mother was blocked by shrubbery, saw an unsupervised child at play and called the police. When the police arrived, they arrested the mother on the basis of the unverified report from the neighbor. The mother was taken to jail. The newspaper did not say what had happened to the child, whether the kid was taken to foster care and whether the husband had to rush home from his job and ply lawyers with money to help put his family back together. These kinds of horrors inflicted on families by public authorities often have worst consequences than the predations of criminals. He wondered if parents and children would be safer if the police were disbanded and outlawed.
Read More @ PaulCraigRoberts.org