by Byron King, DailyReckoning: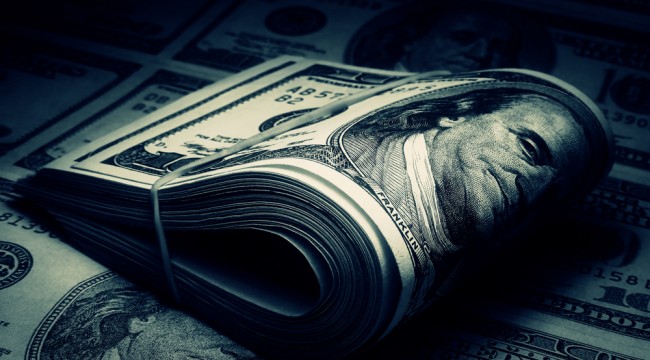 "The end of the world's present monetary system is already taking place," says one of Mexico's leading, hard-money economists, Hugo Salinas Price. "The U.S. is losing influence in the world… The end of the dollar as the basis of the international monetary system means the end of the U.S. as we have known it."
You may or may not know of Salinas Price, but he's a serious player at high monetary levels.
He's not nearly as famous as most television talking-heads on mainstream U.S. media. However, he's been following monetary issues for many decades. He's a Mexican business magnate and founder of the Mexican retail chain, Elektra. He also happens to be a historian of money.
According to Salinas Price, "The present monetary system of the world, based on the dollar, is on its death-bed. A fiat currency — such as the dollar — cannot be replaced by another fiat currency," he explains. "Therefore, the world will necessarily have to take up (precious metals) as the world's money."
Salinas Price does not foresee the U.S., or other leading Western nations, taking the lead in resolving their own currency issues. Instead, he thinks, "it is likely that the Eurasian Bloc will initiate the monetary transformation of the world, in due course."
Specifically, he foresees China and Russia creating a gold- and/or silver-backed currency to conduct trade. Salinas Price himself has long urged Mexico to adopt a silver-based currency, to retain value inside that nation's economy, using the peso.
Globally, there's an obvious flight to hard currency. Whatever may happen with the day-to-day price of "paper gold," all of the physical metal, from every mine, mill and refinery in the world, has a buyer for every ounce.
A Different Kind of Russian Collusion
Just follow the data for proof…
China, Russia and India are all accumulating massive amounts of gold. Other large amounts of gold are moving into the Middle East, and other Asian nations. For example, below is a recent graph, showing Russia's steady accumulation of gold over the past decade.
This kind of gold buildup in Russia is no accident. Russia has a clear, national policy to accumulate gold within its state treasury. That's because Russian policy makers are concerned about U.S./Western actions, including economic sanctions, NATO expansion, near-constant and long-term bellicose rhetoric and more.
Russian policymakers are pushing back, as you likely know from following the news. Russia is confronting the U.S./West not just directly — by building submarines and missiles, and deploying troops into Syria, for example — but also via asymmetric means.
One U.S./Western weakness, in the eyes of Russian policymakers, is the dollar — the currency used for international trade. Russian strategists detect a long-term decline of value and global significance for the U.S. buck. It's a wide-open target for asymmetric push-back.
According to a recent report in Russia's Sputnik News, "In the years to come, global financial markets will see a significant devaluation of the American currency… Russia and China continue to stockpile gold in a bid to cut their economies' dependency on the U.S. dollar in the future."
Read More @ DailyReckoning.com