by Julie Fidler, Natural Society: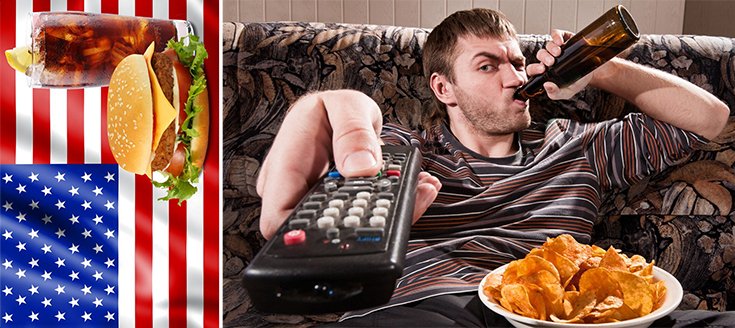 Americans have more luxuries and more opportunities to lay back and do nothing than perhaps any other country in the world. Perhaps that's why on a global scale, the U.S. is one of the laziest countries on Earth, according to a Stanford University study. [1]
The great Ron Swanson once said:
"The whole point of [America] is if you want to eat garbage, balloon up to 600 pounds and die of a heart attack at 43, you can! You are free to do so. To me, that's beautiful."
Read more: http://naturalsociety.com/america-laziest-countries-world-1611/#ixzz4muCYwMwQ
Follow us: @naturalsociety on Twitter | NaturalSociety on Facebook
Sure, it's a quote from a sitcom ("Parks and Recreation"), but it appears that an awful lot of Americans actually live this way.
Stanford researchers used step-counters installed in the smartphones of about 700,000 people in 46 countries to track their walking activity. The study was massive – 1,000 times bigger than any previous research into human movement, according to Scott Delp, a professor of bioengineering who co-led the research.
Read: Power Walking: One of the Best Complete Exercises Around
The findings, published in the journal Nature, show China is the least lazy of all nations. People living in Hong Kong, especially, are very active, with individuals walking an average of about 6,880 steps per day.
Indonesia was found to be the laziest country, with Indonesians only walking about 3,513 steps.
Americans averaged about 4,774 daily steps, which is pretty close to the worldwide average of 4,961.
Read More @ NaturalSociety.com