by Tom Ciccotta, Breitbart: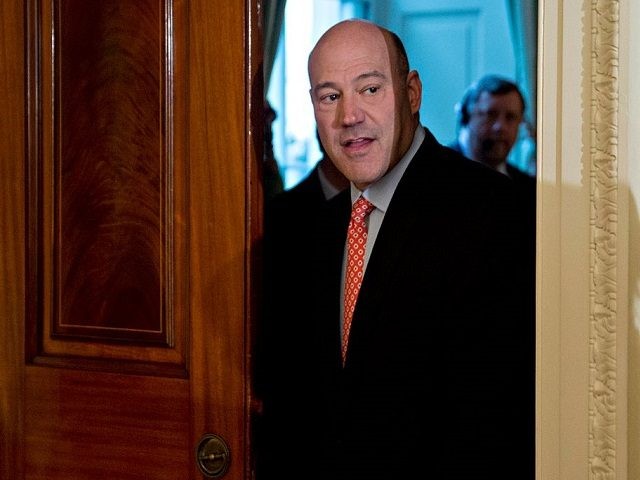 According to a Tuesday report from Politico, National Economic Council Director Gary Cohn is President Trump's leading candidate to succeed Janet Yellen as chairman of the Federal Reserve.
With President Trump unlikely to renominate Janet Yellen to the chairman position at the Federal Reserve Bank, reports claim that National Economic Council Director Gary Cohn is Trump's top candidate for her replacement.
"It's Gary's if he wants it, and I think he wants it," one Republican source claimed. "He would be easily confirmed," the source said. "Most of our conservative members like him."
Cohn, an investment banker who served as the president and chief operating officer of Goldman Sachs before joining the Trump administration, would be the first Federal Reserve Chair in four decades who is not an economist. The last non-economist to hold the job was G. William Miller, who held the position for a little less than a year under President Jimmy Carter.
Asked about the position as Fed chair, Cohn claimed he enjoyed his current position as director of the National Economic Council. "No, I have a great job right now," he said. "Serving the president has been a dream come true."
"The chair of the Federal Reserve has more influence over the economy, in the short run, than any other person in government," said Aaron Klein, a fellow at the Brookings Institution.
CNBC's Jim Cramer claimed that Gary Cohn has a strong understanding of the labor force and that he is aptly suited for the position. He added that Cohn as Fed chairman could lead to a five percent increase in the S&P 500.
"The guy has had his whole career in finance, and that's what I want," Cramer said. "I would love to have a Fed chief that understood finance in reality."
The next Fed chair will take the helm at a crucial point in the central bank's history, as Fed officials have been cautiously raising rates and rolling out plans to shed trillions of dollars in Treasury bills and mortgage-backed securities that were purchased during the Great Recession.