by Julie Fidler, Natural Society: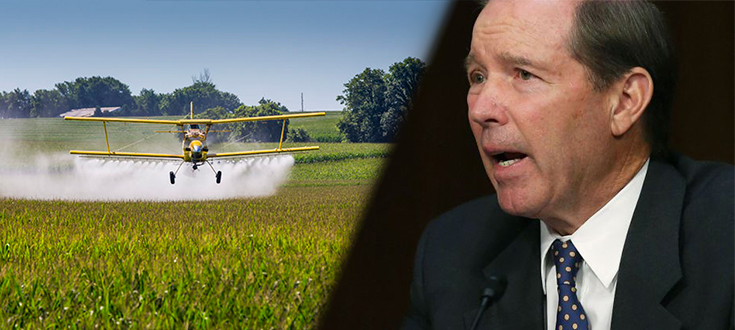 A group of senators introduced a bill on July 25, 2017 in the hopes of banning Chlorpyrifos, a toxic pesticide implicated in the poisonings of farm workers. Introduced by Senator Tom Udall of New Mexico, the bill challenges President Trump's efforts to loosen environmental regulations. [1]
In April 2017, the EPA said it would not ban chlorpyrifos, despite the agency's own chemical safety experts, who had recommended under the Obama administration that the pesticide be permanently banned from agricultural use nationwide, due to the dangers it poses to farm workers and young children.
In late 2016, the EPA concluded that chlorpyrifos exposure was causing potentially significant health issues, including learning and memory declines, especially among farm workers and young children.
On July 18, 2017, a federal appeals court denied a petition by green groups to force the EPA to ban chlorpyrifos. [2]
Several manufacturers produce chlorpyrifos, including Dow Chemical. It is listed as a neurotoxin by the CDC's Agency for Toxic Substances and Disease Registry.
Read More @ NaturalSociety.com