by Oliver Lane, Breitbart: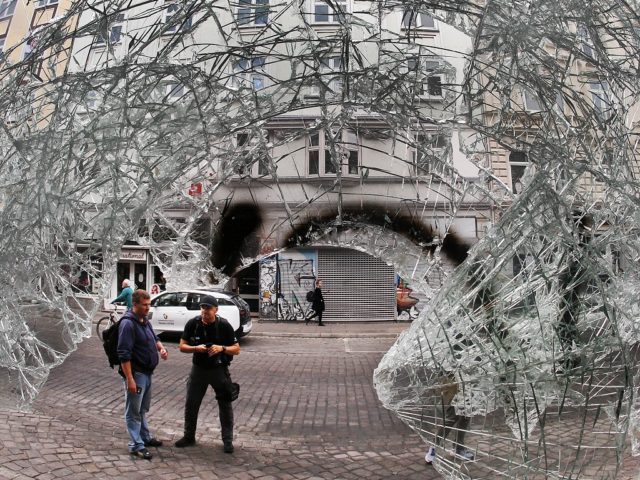 Extreme-left rioters have caused havoc in a second night or rioting in Hamburg, Germany, as they protest against the G20 meeting of world leaders in a violent demonstration dubbed 'Welcome to Hell'.
Over 200 police officers have been injured in the rioting, which have seen officers deploy squadrons of water-cannon trucks, baton charges, and tear gas to disperse rioters.
As well as looting shops and burning cars, individuals appeared to be deliberately trying to injure — and even kill police officers. Hamburg police said in a statement Friday night that a 27 year odl German citizen had been arrested after using a laser to temporarily blind two crew members flying a police helicopter over the city. Both men have been unable to return to work due to their injuries.
Police said riots were extremely aggressive in the early hours of Saturday in the city's Schanzenviertel neighborhood, which is only a few hundred meters (yards) away from the summit grounds. Hundreds of officers went into buildings to arrest rioters wearing black masks from rooftops while being attacked with iron rods and Molotov cocktails. Thirteen activists were arrested when special units stormed one building.
About 500 people looted a supermarket in the neighborhood as well as smaller stores. Cars were torched and street fires lit as activists built barricades with garbage cans and bikes.
On Saturday morning, city cleaners took to the streets sweeping up rubble and using heavy construction equipment to haul away the leftovers of last night's barricades and fires, while in other parts of Hamburg, peaceful protesters started new marches holding up red balloons and dancing through the streets to live music.
So far, 114 have been arrested and 89 protestors have been temporarily detained.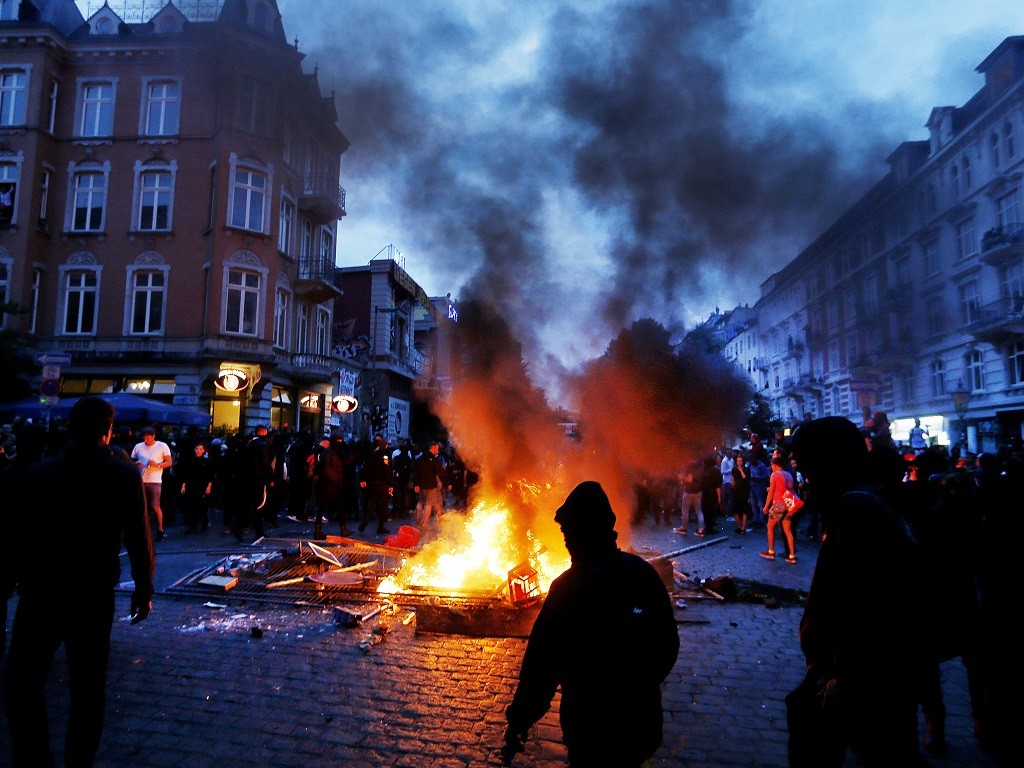 Protesters stay between fires on a street during a protest against the G-20 summit in Hamburg, northern Germany, Friday, July 7, 2017. The leaders of the group of 20 meet July 7 and 8. (AP Photo/Michael Probst)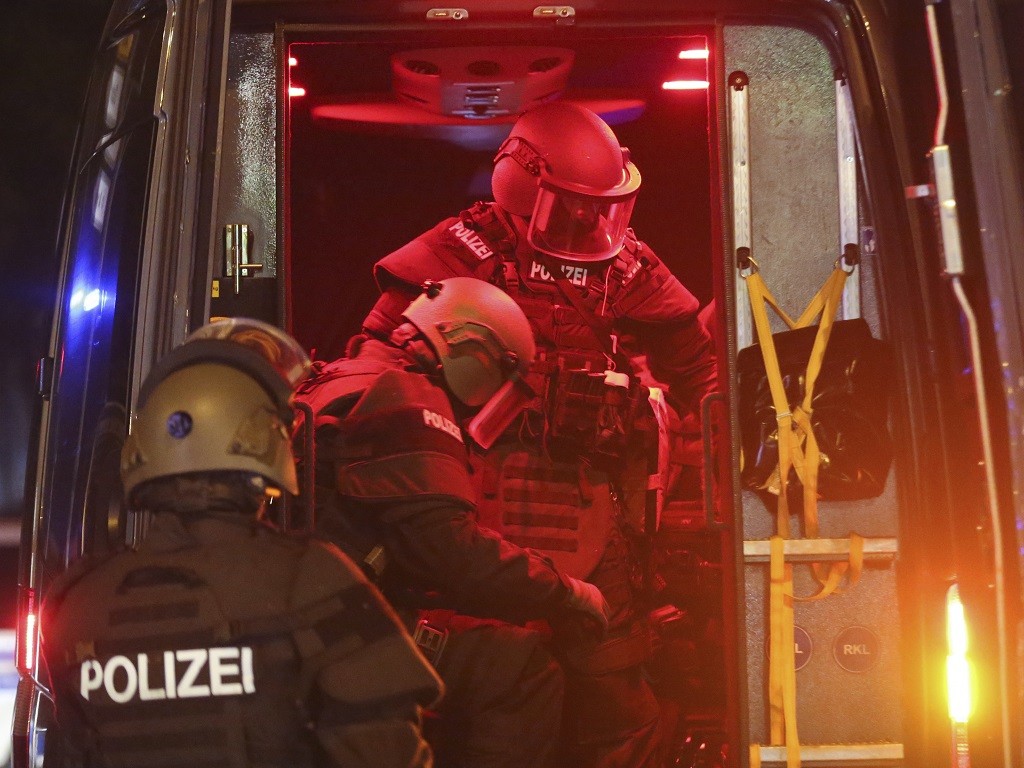 Heavily armed special police forces arrive at the so-called 'Schanzenviertel' area after riots started on the sidelines of the G-20 summit in Hamburg, northern Germany, Friday evening, July 7, 2017. (Bodo Marks/dpa via AP)