by Mike Gleason, Money Metals: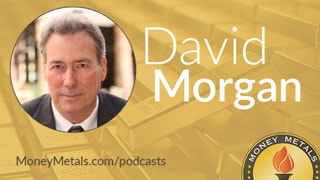 Coming up David Morgan of The Morgan Report joins me for a wonderful discussion on the metals and the markets. He'll share his insights on what the smart money is already doing, the dangers of complacency and the importance of limited counter party risk. Back by popular demand, don't miss our recent interview with the Silver Guru, David Morgan, coming up after this week's market update.
Well, gold and silver markets are advancing for a second straight week as the U.S. dollar continues to slide.
The Dollar Index dropped to a fresh new low for the year on Thursday following the European Central Bank's policy meeting. The ECB left its quantitative easing program in place and kept its benchmark interest rate at zero.
Click HERE to Listen