by Julie Fidler, Natural Society: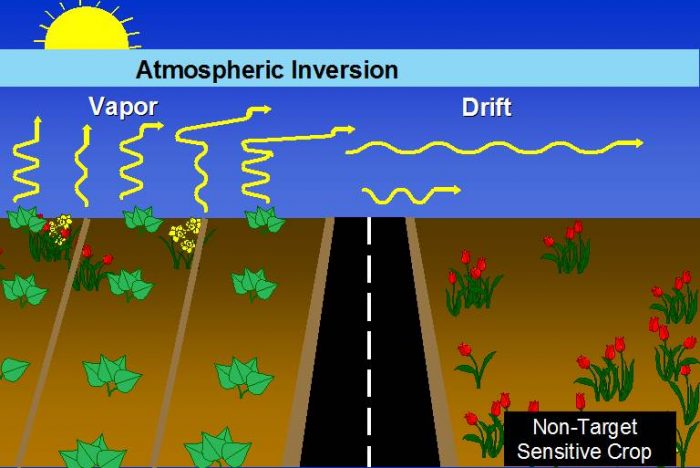 On July 7, 2017, officials in Arkansas and Missouri enacted a temporary ban on dicamba, the herbicide blamed for vaporizing and damaging crops which have not been genetically engineered to withstand the weedkiller. The Arkansas Plant Board had voted June 23, 2017 to temporarily ban the spraying of dicamba on any crops except pasture land for 120 days. [1]
The newest ban, set to start July 11, 2017, extends the 120-day moratorium.
The bans come as complaints about suspected dicamba drift continue to snowball. More than 130 cases of dicamba drift have already been reported in Missouri this year, eclipsing last year's totals, which resulted in heavy crop losses for farmers in the Bootheel region of the southeastern part of the state.
Missouri Director of Agriculture Chris Chinn announced in a July 7 news release that, effective immediately, sales and on-farm use of dicamba products would be suspended. The Missouri Department of Agriculture said the move is being made "with an abundance of caution and is temporary until a more permanent solution is reached."
Chinn said in the release:
"We want to protect farmers and their livelihoods. At the same time, my commitment to technology and innovation in agriculture is unwavering. That's why I am asking the makers of these approved post-emergent products, researchers and farmers to work with us to determine how we can allow applications to resume this growing season, under certain agreed upon conditions."
Read: Monsanto's Creation of Herbicide-Resistant Superweeds Grows in Several States
In Missouri, dicamba drift damaged nearly 45,000 acres of crops, including soybeans, commercial tomatoes, watermelons, cantaloupes, grapes, pumpkins, and residential trees and gardens. According to the Missouri Soybean Association, that's too conservative, by far. The group estimates that 200,000 acres of soybean crops have been damaged by dicamba. [1] [2]
Read More @ NaturalSociety.com