by Julie Fidler, Natural Society: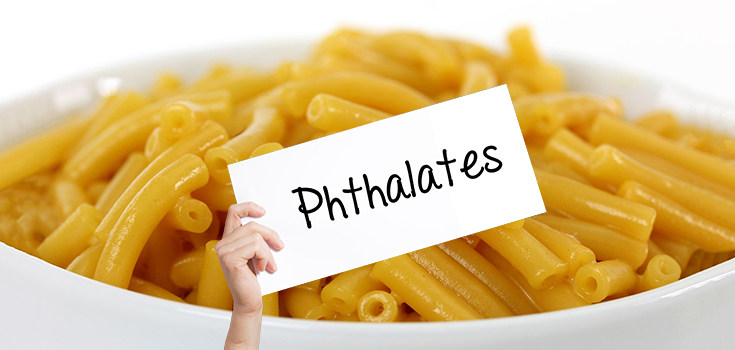 Boxed macaroni and cheese is often a favorite food among youngsters, but a recent study suggests the packaged food contains dangerous, endocrine-disrupting chemicals that have been banned in toys: phthalates. [1]
Phthalates are a group of toxic additives in plastics. They're used to make plastics soft and flexible, and are commonly found in artificial fragrances, inks, coatings, adhesives, and other consumer and industrial products, the National Resources Defense Council (NRDC) explains.
These chemicals are approved by the U.S. Food and Drug Administration (FDA) for use in equipment and materials for food handling, processing, and packaging. Because of this, phthalates often wind up in high-fat, highly-processed foods.
The Coalition for Safer Food Processing & Packaging – which includes the NRDC – recently sent a small sample of mac and cheese and other popular cheese-food items for laboratory testing, and received some unsettling results.
Phthalates were found in 10 varieties of macaroni and cheese, including 8 out of 9 Kraft products. [2]
It's Time to Remove Phthalates from Food Products
The coalition believes the federal government should step in to regulate and ultimately ban phthalates, but since that is unlikely to happen anytime soon, the onus is on Kraft Heinz to remove phthalates from its food products.
Kraft not only has the largest market for powdered cheese in the industry, but the company has taken action in the past to remove unsafe ingredients from its products (largely due to increasing consumer pressure). For example, in 2016, the company quietly removed artificial dyes from its Mac & Cheese recipe and replaced them with paprika, annatto, and turmeric.
Read More @ NaturalSociety.com